While walking on an Australia beach, Tonya Illman thought she had found a fun little artifact. But as it turns out, she discovered the world's oldest known message in a bottle.
In January, Illman and her family were enjoying a day at the beach in western Australia when she spotted the bottle poking out of the sand.
"It just looked like a lovely old bottle," recalls Illman. "I picked it up thinking it might look good in my bookcase."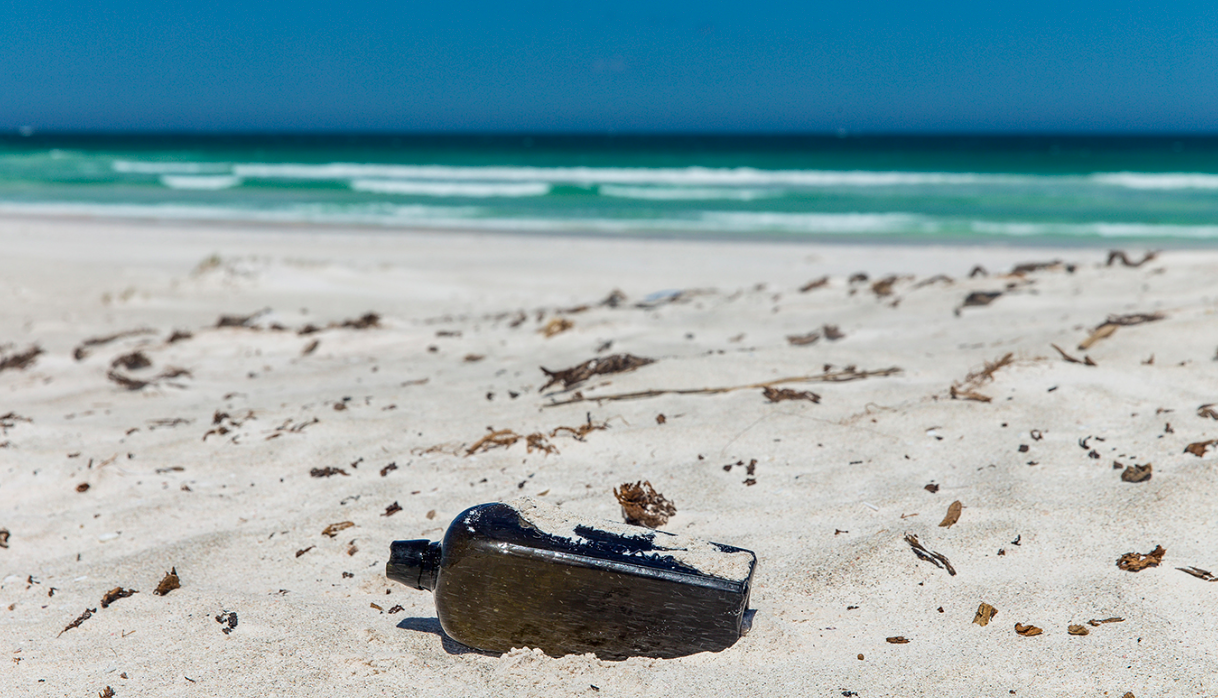 Upon further examination, it turned out to be so much more. When the girlfriend of Illman's son tried to drain the sand from the bottle, a note fell out. They took the note home, dried it in the oven, and discovered the date on the note was June 12, 1886.
The note had faint German writing on it that indicated it had come from the German ship, Paula. The Illman's took the note to the Western Australian Museum, where it was authenticated.
Between 1864 and 1933, the German Navy conducted an experiment about ocean currents that involved throwing bottles overboard with information about the ship's coordinates. The note asked anyone who found it to return it to the nearest German consulate.
Archival research confirmed that a drift bottle from the Paula had been thrown overboard on the date listed on the note. The note also indicated that the bottle was thrown roughly 600 miles from the coast of Western Australia.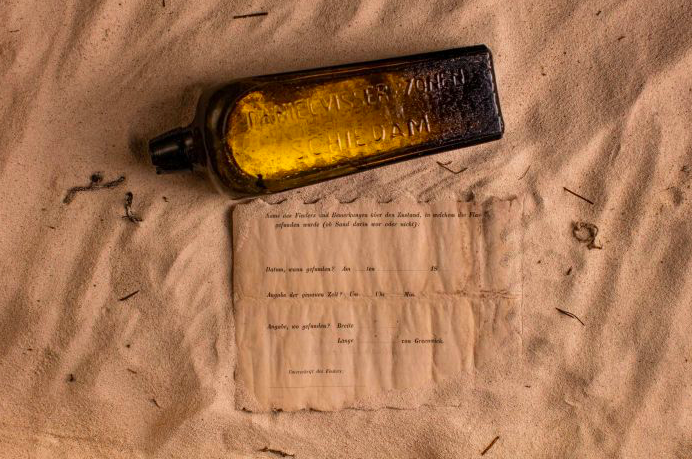 Dr. Ross Anderson, a curator at the Western Australian Museum, believes the bottle washed ashore in Australia within 12 months of being thrown off the ship but has been buried by sand for much of the past 132 years.
"This has been the most remarkable events in my life," says Illman. "To think that this bottle has not been touched for nearly 132 years and is in perfect condition, despite the elements. I'm still shaking."
The previous record for the oldest message in a bottle found was 108 years. Illman is allowing the bottle to be put on display at the Western Australian Museum for the next two years.
[Images via kymillman.com]