My husband and I are big fans of pizza. However, we are also fans of saving money, so we try to make most of our meals at home. Pizza was always the trickiest, and I've tried just about every type of recipe – overnight dough, three-hour dough, no-rise – but none were quite easy enough. Then, I came across this recipe for "Crazy Crust" pizza from the website Culinary Craftiness. It actually uses a liquid batter for the dough with just a handful of ingredients (no yeast!), so the whole pizza takes less than an hour.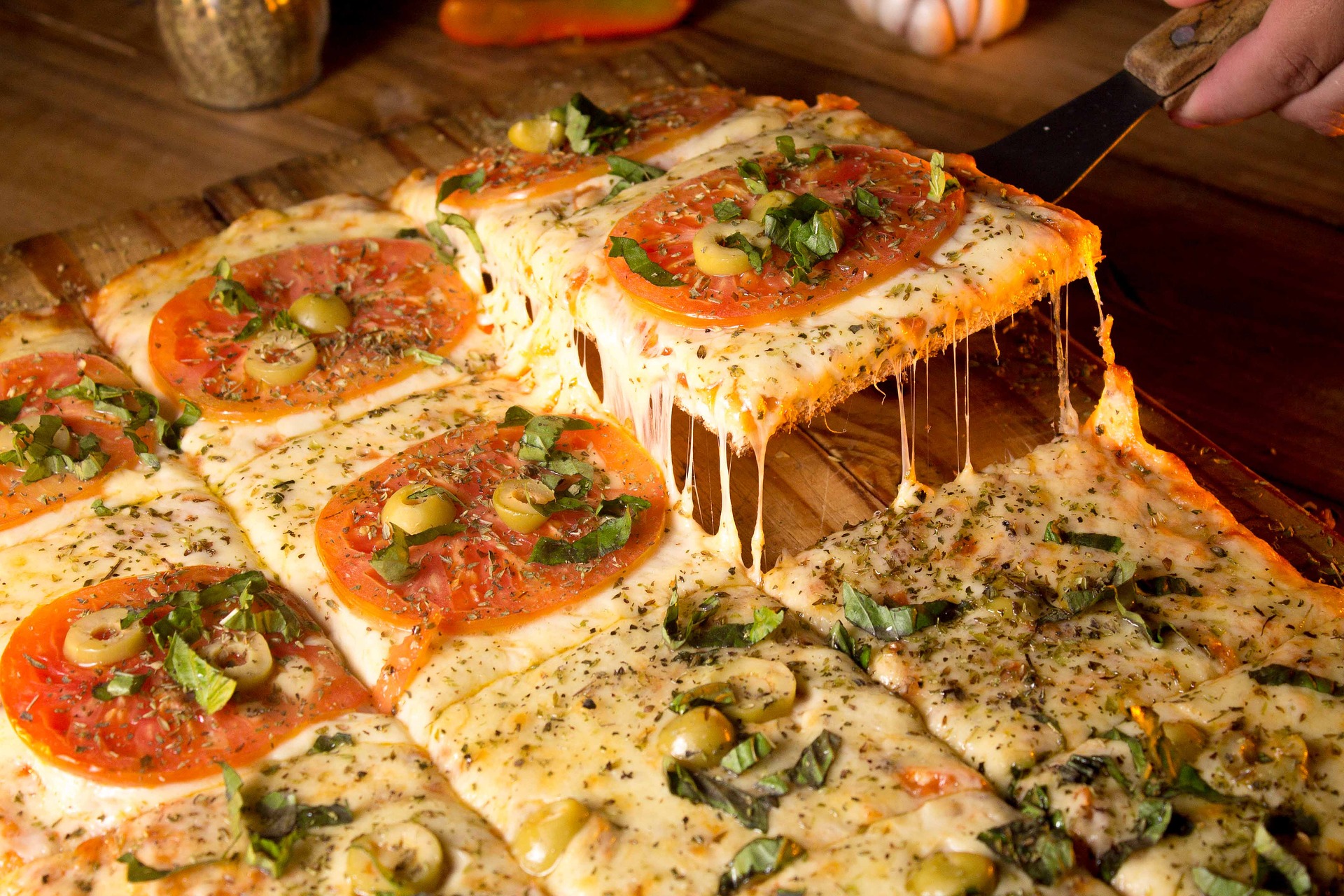 Important tips to know: The recipe uses a rimmed cookie sheet and the crust was the perfect thickness. You'll also see that you actually put cooked meat into the liquid batter before it's baked, and that's an essential step. I tried baking the crust by itself first, and it got really puffy. The meat and its fat actually keep the crust nice and even.
Batter Ingredients:
2 cups flour
4 eggs
1 ⅓ cups milk
1 teaspoon salt
1 teaspoon Italian seasoning
Dash of black pepper
Toppings:
Cooked pork sausage (or meat of your choice)
Chopped veggies (olives, zucchini, onion, mushrooms, etc)
Pizza sauce
Mozzarella cheese
Cheddar cheese
Olive oil
Directions:
Preheat the oven to 425-degrees.

Grease your rimmed cookie sheet well.

In a bowl, mix flour, eggs, milk, and seasonings.

Carefully pour batter into the cookie sheet and move it around so the batter covers all the way to the edges.

Cover the batter with cooked meat and any veggies.

Bake in the oven for at least 20 minutes – another 5 or 10 minutes will give you a crispier, darker crust.

When the crust is done to your liking, take the pizza out.

Add pizza sauce and as much cheese as you would like.

Return to the oven for another 7-10 minutes until the cheese is melted.

Cool for 5 minutes.

To serve, drizzle with a little olive oil and sprinkle on some more Italian seasoning, if desired.