Scream has perhaps been one of the more enticing horror franchises for its commentary and playfulness with the slasher horror genre. Wes Craven's 1996 film Scream challenged the preconceptions of the teen slasher movie while also paying homage to its many traits. A masked killer terrorizes a town where the teens targeted are semi-aware of all the slasher horror tropes like not having sex and never splitting up. The killers, however, are also aware of these tropes and subvert them to their advantage.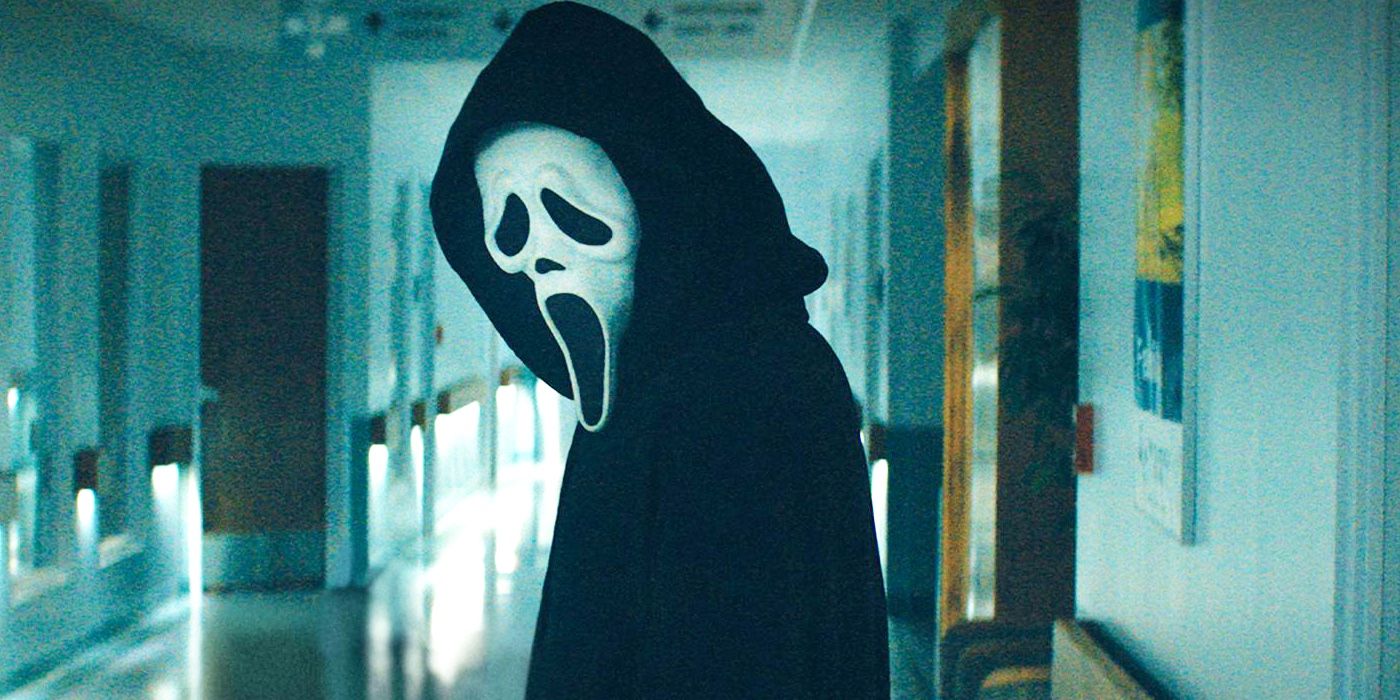 Multiple sequels followed with the last entry being Scream 4 from 2011. The fifth entry is simple titled Scream but, despite that reboot-style title, this is indeed a continuation of the horror series. This is due to the film featuring the returning cast of David Arquette, Neve Campbell, Courteney Cox, and Marley Shelton. Check out the first trailer for this new entry below:
Twenty-five years after a streak of brutal murders shocked the quiet town of Woodsboro, a new killer has donned the Ghostface mask and begins targeting a group of teenagers to resurrect secrets from the town's deadly past. Neve Campbell ("Sidney Prescott"), Courteney Cox ("Gale Weathers") and David Arquette ("Dewey Riley") return to their iconic roles in Scream alongside Melissa Barrera, Kyle Gallner, Mason Gooding, Mikey Madison, Dylan Minnette, Jenna Ortega, Jack Quaid, Marley Shelton, Jasmin Savoy Brown, and Sonia Ammar.
The way that the film is framed seems to be more of a torch-passing picture. The familiar characters will return when a killer targets them all for relation to past events but there's a new collective of teenagers who also find themselves being targeted.
Scream will be hitting theaters on January 14th, 2022.