Armando Ianucci, the creator HBO's long-running political comedy "Veep," is returning with a much grander project. Since the network seems to be heading in the direction of more sci-fi projects with the likes of "Westwood" being a hit and "Watchmen" has gained a following in its first season run, it would seem like trying out a comedy set in space would be a good bet. "Avenue 5" aims to be that odd space comedy.
Josh Gad will be playing the role of Herman Judd, the billionaire founder of Judd Galaxy. He invites people onto his luxurious spaceship for a wonderful cruise that turns out to be anything but. Did the passengers do something to deserve such a fate? Was this a scam? Or is something else going on? At any rate, the ship is filled with a fantastic ensemble of bickering passengers that includes the likes of Zach Woods, Nikki Amuka-Bird, Rebecca Front, Lenora Crichlow, Suzy Nakamura, Ethan Phillips, and Hugh Laurie. The trailer looks to be staged in the same conversational format of "Veep" with constant energy, much feuding and plenty of stupid mistakes made along the way.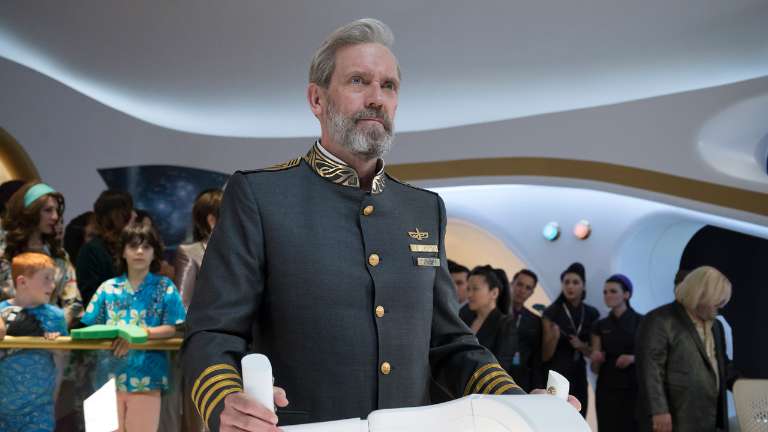 Check out the trailer and read the series synopsis below:
A space tourism comedy set 40 years in the future, when the solar system is everyone's oyster. When the ship suddenly encounters technical difficulties, it's up to Captain Ryan Clark (Laurie) and his crew to calm the disgruntled passengers and find a way to deal with unexpected events onboard — though they may or may not be equipped for the task.
"Avenue 5" will debut on HBO on January 19, 2019.