Out of ideas? Need a great lunch or dinner option that's completely meatless? We humbly submit this roasted chickpea gyro recipe for your consideration. You can thank us later.
Roasted, seasoned chickpeas add fiber and protein to take the place of the traditional marinated lamb in this recipe. The tzatziki sauce adds a cool, refreshing tang and can be saved in the fridge for another meal. Let's walk you through it.
Roasted Chickpea Gyros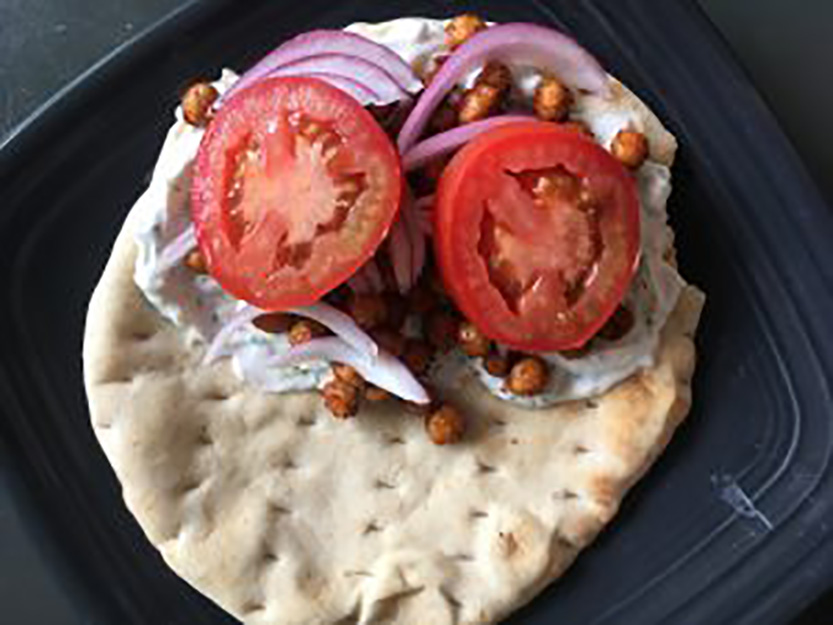 Ingredients
2 15 oz can chickpeas (I drain and rinse them)
1 tbsp olive oil
1 tbsp paprika
1 tsp black pepper
1/2 tsp cayenne pepper
1/4 tsp salt
Red onion, cut into strips
Lettuce
Tomato, sliced
6 pita flatbreads
Tzatziki sauce (see recipe below)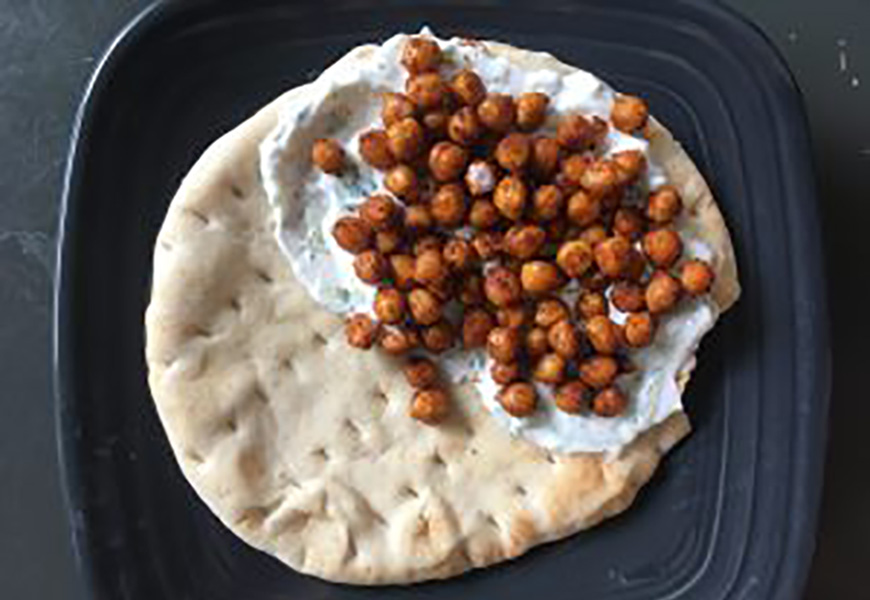 Directions
The first step is to roast the chickpeas. Pat dry the chickpeas, making sure to get off any extra skins. In a bowl, toss the chickpeas with the olive oil and seasonings. Spread chickpeas onto a baking sheet lined with parchment paper and roast at 400 degrees for about 20 minutes. I check and mix at the 10-minute mark to make sure they don't get hard, just lightly browned.
To assemble your gyro: Spread some tzatziki sauce on a side of the pita, put some chickpeas on it, add the tomatoes, onions, and lettuce. Eat and enjoy! You'll have sauce and chickpeas to make several pitas, or you could add the roasted chickpeas to a salad, too.
Tzatziki Sauce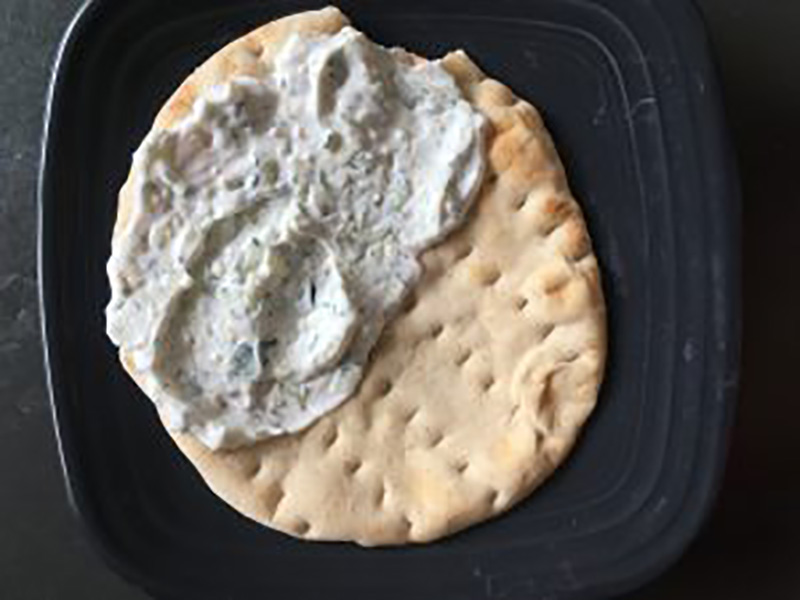 Ingredients
1-2 cups of plain Greek yogurt
1 cup of seeded cucumber, shredded (used about one medium)
2 tbsp lemon juice
2 cloves of minced garlic
1 tbsp chopped dill
salt and pepper to taste
Directions
First, squeeze all of the extra moisture out of the shredded cucumber. Then, mix together the yogurt, cucumber, dill, garlic, and lemon. Add the shredded cucumber. Finally, season with salt and pepper.