Céline Dion's vacation home may be one of the most stunning and secretive pieces of real estate on the planet. It's both a spacious mansion and a large waterpark, beautifully designed to be one of the most attractive and entertaining spots on Jupiter Island, Florida. What could be better than not only owning a lavish mansion on one of the wealthiest islands in the world, but also having a waterpark in your own backyard?
The selling price? $28 million — sold to an anonymous buyer last month.  Read on and you'll see just why this celebrity's immaculate, secretive and outlandish mansion warranted such a hefty sum.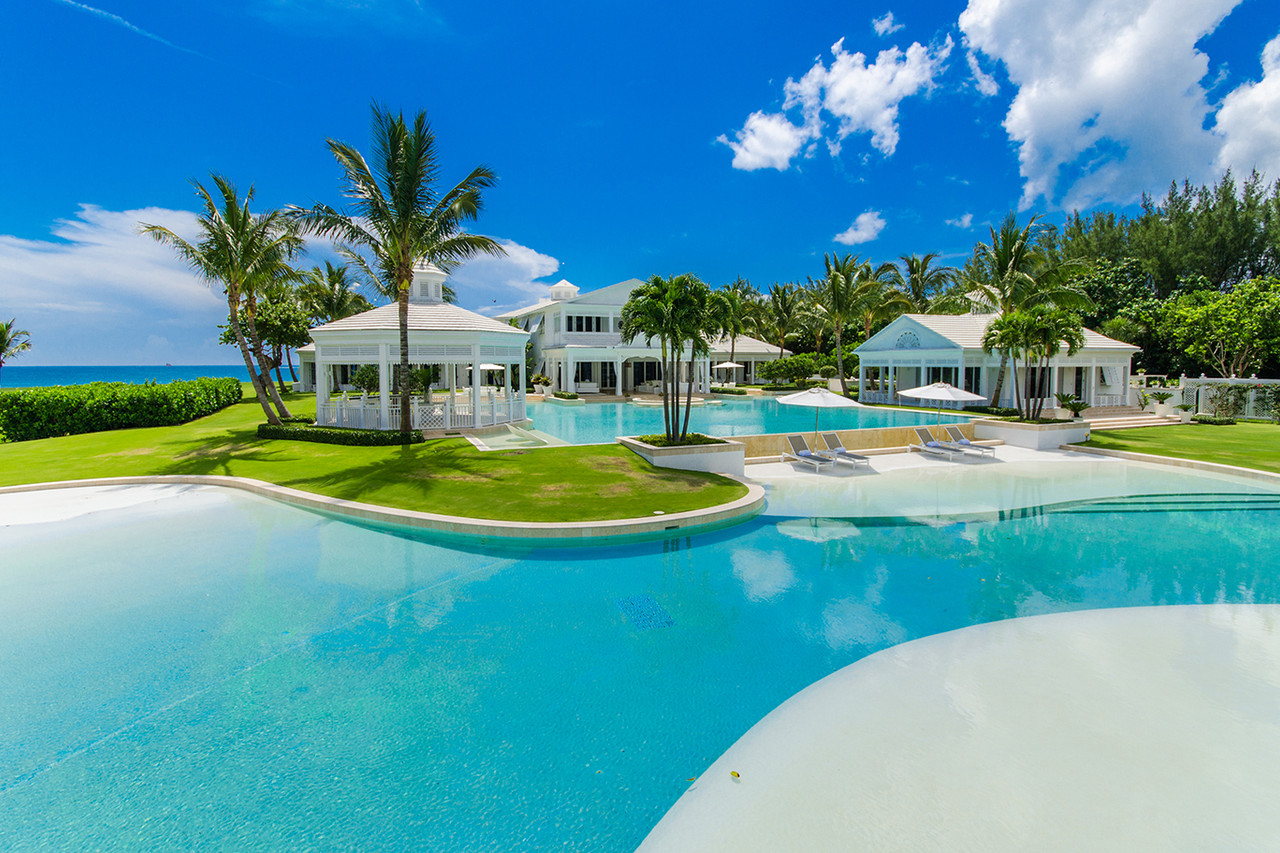 Céline was born in 1968 in Quebec and took to becoming a singer quite early. After singing at her family's piano bar, she would release her first album at the age of thirteen and go on to win the 1988 Eurovision Song Contest. By 1990, she had broken out with her album Unison that sold millions of copies, won numerous awards, and topped the charts everywhere from Norway to Canada. Not bad at all for a 22-year-old singer. And her career was just starting.
Moving into the 1990s, Dion's career flourished. She worked together with Peabo Bryson for the theme song to Disney's animated fantasy, Beauty and the Beast. The song would win an Academy Award for Best Song, remember fondly from what is considered the Disney renaissance of the studio's most acclaimed animated musicals. Dion continued with her songs and The Color of My Love became another hit album in 1993, selling many millions more than her first.