Earlier this year, a trailer was released for The Serpent, a spy thriller starring actor/model Gia Skova. Gia plays Lucinda Kavsky, a highly-trained and extra-lethal CIA agent who specializes as a double agent that soon finds herself on the wrong side of the law. Betrayed by her government and set up by her agency, Lucinda ventures off on her own quest for justice and revenge in a manner akin to Jason Bourne and James Bond, ripe with conspiracies and intrigue as Lucinda peels back the layers of a sinister plot.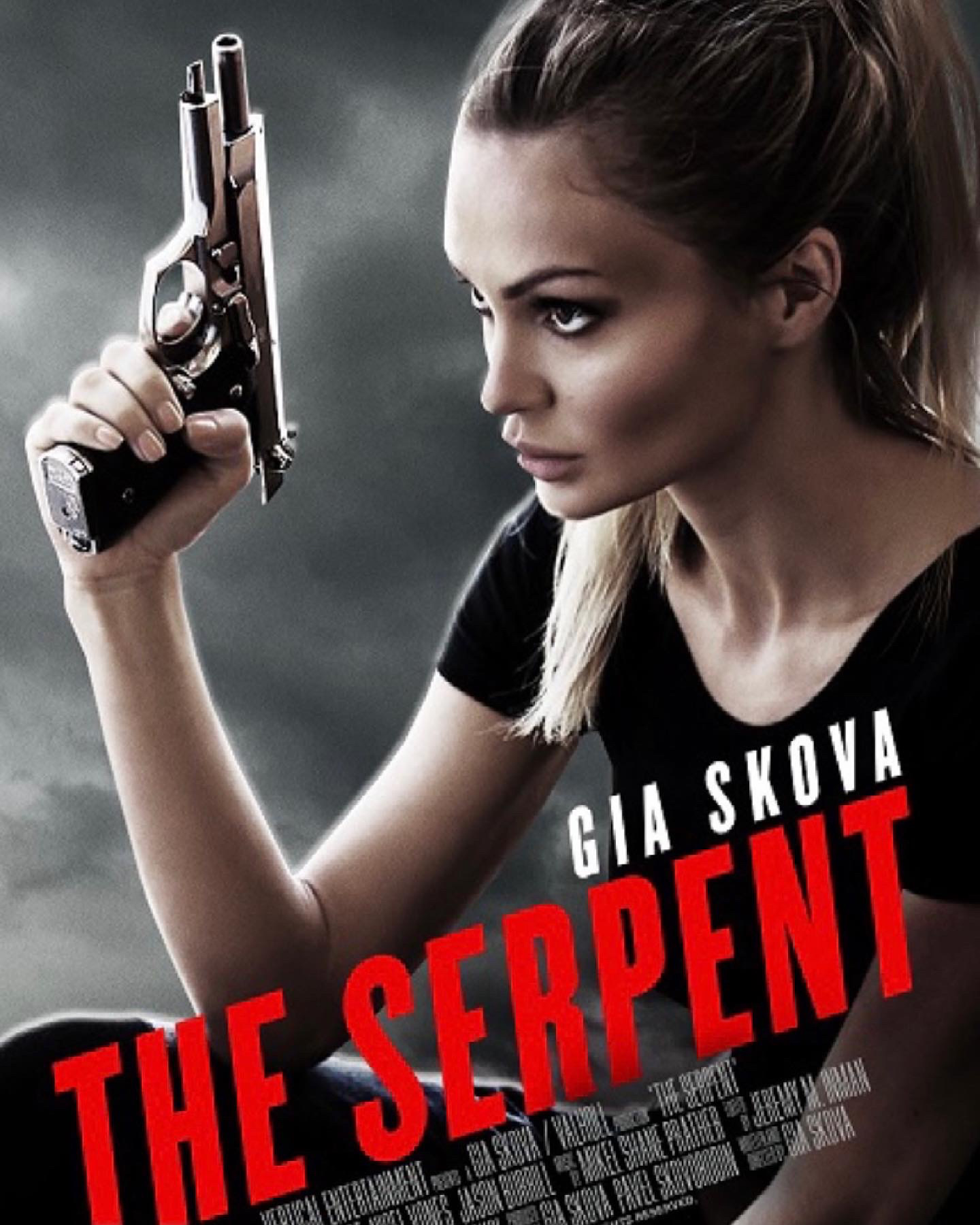 The film is notable for not only starring Gia but being written and directed by her as well, making this her first big project where she has full control. The Serpent was produced by Skova and Pavel Skovorodin and additionally stars Travis Aaron Wade and Alexandra Tebano.
If you missed the trailer, you can catch it below:
It's been tough for films to release amid the Coronavirus pandemic but Gia's first big action film has made its way to the big screen rather than just the small one. Released through Vertical Entertainment, the action-thriller opened on June 19th, making its big debut in Hollywood, California. If you can't make it out to the theater for one reason or another, the film is also being made available on various video-on-demand services (starting June 18th), mimicking the more common trend of hybrid release films.
More info on the film can be checked out at the Instagram handles of @giaskovareal, @serpentfilm, and @giaskovafanpage.