Netflix has had plenty of success on their platform attracting numerous films that get people watching. 2021 has found the typical commercial pictures of Ben Falcone's Thunder Force and Zack Snyder's Army of the Dead captivating the most viewers. However, you rarely hear Netflix boasting about the number of their animated features. The service is no stranger to exclusive animated features, with such exclusives as America: The Motion Picture and Wish Dragon. But it seems that Netflix has found its first big animated hit.
The Mitchells vs The Machines debuted in 2021 after having been constantly delayed by Sony when it was originally going to release into theaters in 2020 under the title Connected. When the Covid-19 pandemic shut down theaters, Sony decided to push the picture into the next year for a Netflix debut. The film depicts an animated adventure of one family on a road trip as an evil artificial intelligence aims to take over the planet and enslave humanity.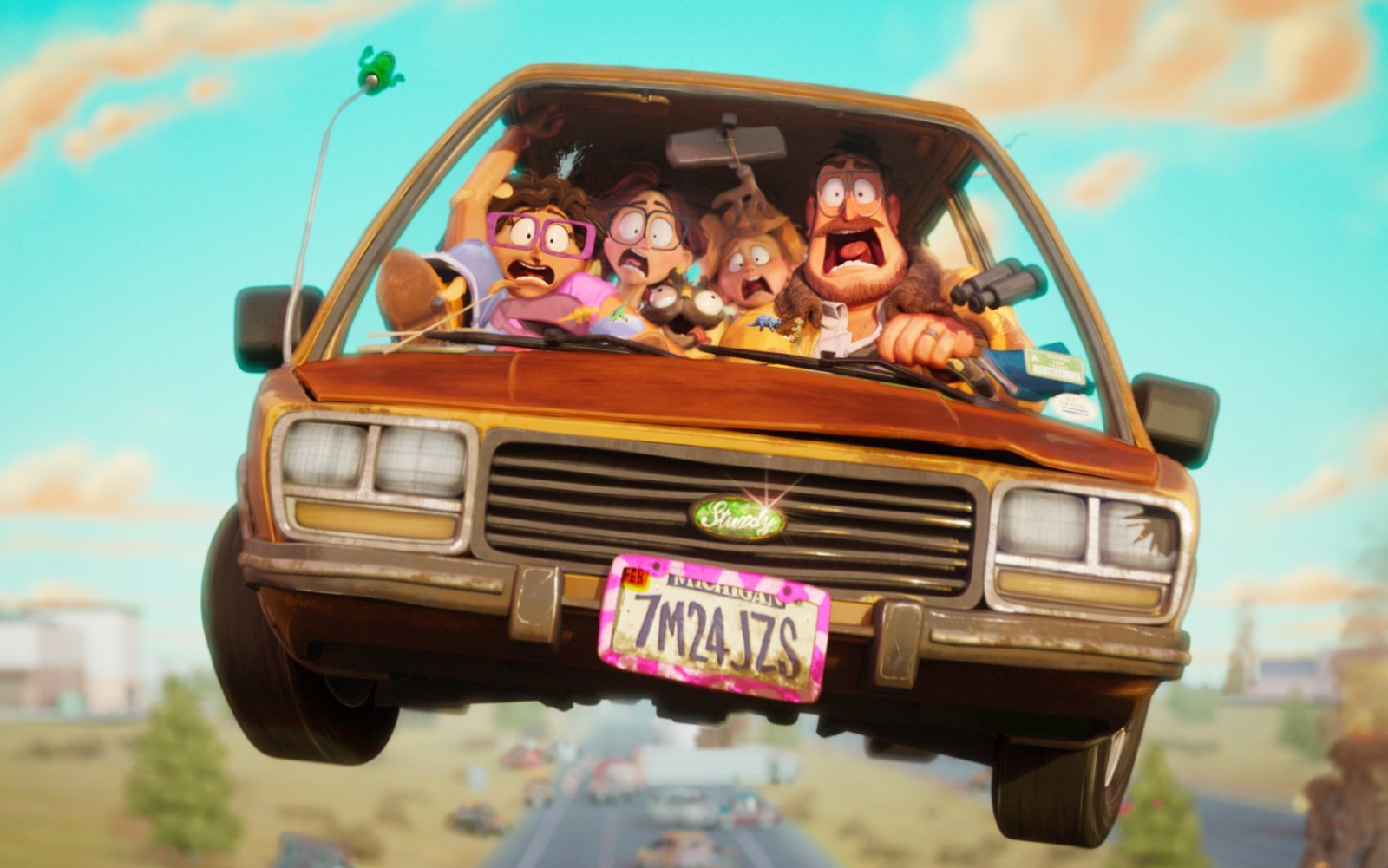 In the first 28 days of its debut on Netflix, 53 million households were watching the picture. It would be too simple to say that the film has attracted an audience because of the pandemic considering that theaters were just starting to open up and Netflix has been consistently airing animated features since the start of the pandemic. If you're curious how this compares to previous animated films, Netflix's Over The Moon attracted 43 million households and The Willoughbys garnered 38 million. A jump to 53 million is a huge deal and could lead to even more animated features popping up on Netflix.
The Mitchells vs The Machines has already been given loads of praise from critics and audiences, making it a top contender for the best-animated film of 2021. There's still more Disney and other animated films on the horizon but the fresh and creative juices flowing through The Mitchells vs The Machines are simply unmatched.