Since 2003, Smita Paul has had a small fashion business that she has been sewing scarves and clothing to sell. 
However, since the current coronavirus pandemic has hit her home area of Bay City full force, her sewing machine has shifted gears, and she is now sewing up masks for hospital workers.
When asked about what made her to start sewing up the masks, she replied:
"We are all horrified.  The idea of one of my friends having to go into this situation without having any protective gear, I just can't imagine.  If we can do one little thing, we're going to do it."
Paul is one of a massively growing number of individuals that are eagerly answering the desperate calls and pleas of healthcare workers on social media over the last month.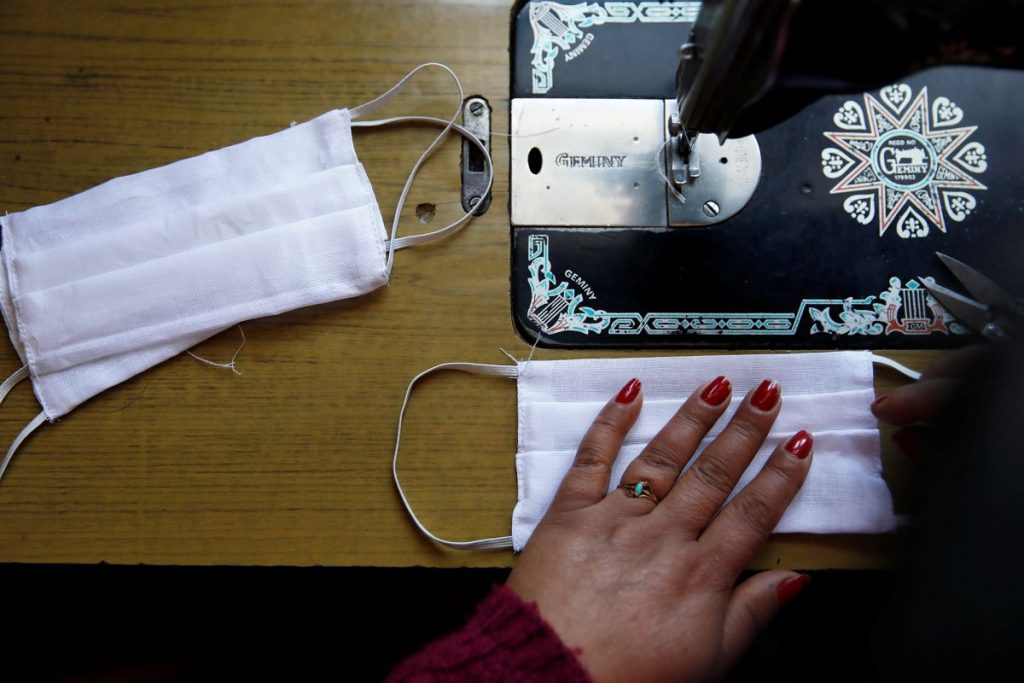 The posts plead for assistance in obtaining masks, gloves, and other such protective gear to help them to continue to wage war on COVID-19.
A registered subacute nurse from Walnut Creek, California, Craig Enis stated his hospital, Generations Healthcare, is rapidly running low on such required equipment as surgical masks, gowns, hand sanitizer, and the all critical isolations rooms. 
He offered that N95 masks at his hospital were literally nonexistent at this time.
Although Enis does have fear for himself, as a healthcare giver, as well as his most vulnerable patients, what scares him to his core is that there is the always present possibility of him bringing the virus home to his family.
"It's incredibly scary because I'm a single father, and they have no choice but to be with me, so whatever I come home with, they're exposed to."
With the entire state of California under an order to stay-at-home, Paul has taken to rallying sewers the take up the challenge and join in the effort. 
She has gone the extra mile by providing an instructional video on Youtube, provided kits containing material for the masks, and has even coordinated deliveries of the finished masks.