It shouldn't come as a surprise that members of the Royal Family regularly receive gifts from their fans at home and around the world.   After Prince Harry and Meghan Markle's press-gobbling royal marriage that received round-the-clock media coverage, letters and gifts were pouring in from all over.  Their mountains of gifts could no doubt fill the halls of the many castles the Royal Family controls.
But there was one gift in particular that stood out from the rest. It was a gift they received in Ireland, from a teenager named Chloe Mullins.   As the young girl handed over her gift to the royal couple, the joy and awe was very visible on their faces.  Read on to discover the remarkable story behind the gift that left this royal couple genuinely surprised!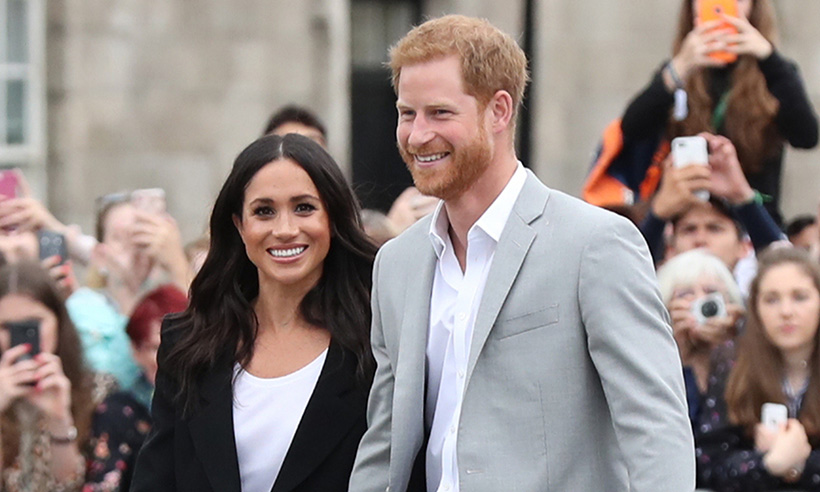 If you haven't been keeping up with these two, here's their deal. Harry and Meghan were married last May in a royal ceremony at Windsor Castle's St. George's Chapel. Their marriage makes them the new Duke and Duchess of Sussex. Soon after, they would appear at a garden party for the 70th birthday of Prince Charles. Only then did the two go on their honeymoon. Quite the busy lifestyle for a newly married couple.
And they would continue to be busy in the upcoming months with a tour of the United Kingdom.  Their destinations including Belfast, Cardiff, Edinburgh, and Nottingham. Their visits weren't as a couple either. Meghan herself attended numerous events on her own that included Trooping the Colour, Ascot, and the Queen's Young Leaders Award Ceremony. Also worth noting is her attendance at a ceremony honoring the 100th birthday of the late Nelson Mandela. That is certainly a full schedule for the newly married woman.