As movie theaters are just now starting to contemplate reopening for July, many films are debating how soon they're going to meet a theatrical date of July. Considering the spread of Covid-19 is far from over, studios are still at this time debating their release dates. Expected to be one of the big films to bring audiences back to the theater is Christopher Nolan's Tenet, a bid-budget original action picture of massive and mind-bending stunts. The film had originally been slated for mid July at the beginning of the year. Going into the pandemic, Warner Bros pushed their big tentpole picture back to July 31st, with advertising labeled as the film "Coming To Theaters." That label is apt considering WB has rescheduled the film again.
Tenet is now being pushed for a theatrical release date of August 12th, 2020. They broke the news to Variety in the following statement:
"Warner Bros. is committed to bringing 'Tenet' to audiences in theaters, on the big screen, when exhibitors are ready and public health officials say it's time. In this moment what we need to be is flexible, and we are not treating this as a traditional movie release. We are choosing to open the movie mid-week to allow audiences to discover the film in their own time, and we plan to play longer, over an extended play period far beyond the norm, to develop a very different yet successful release strategy."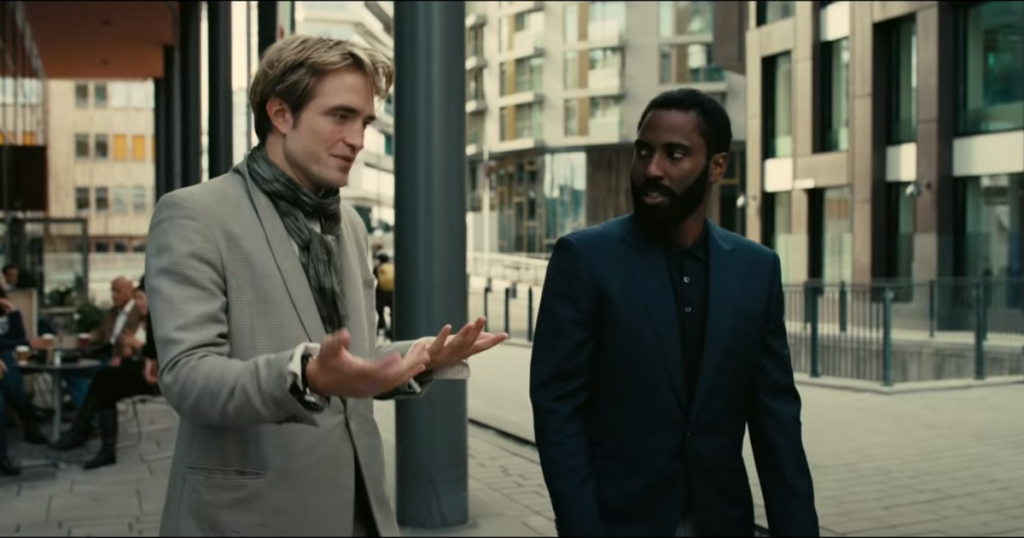 In addition to this, WB has also pushed the theatrical re-release of Nolan's Inception, said to contain new footage of Tenet and Dune. Inception will now be in theaters in Tenet's original slot of July 31st.
This shifting to August had been in WB's Plan B considering Nolan was seriously pushing for a July release. This comes after WB also decided on pushing back Wonder Woman 1984 from August to October.
And so the anticipation on Tenet draws grander especially considering how little of the plot itself has been revealed already.