October is just a few days away, and Halloween will be upon us soon. In anticipation of this spooky holiday, major retail chain Target has released its exclusive candy collection dedicated to the fall holiday. There will be many popular candy favorites, although certain flavors and styles of candies like M&Ms and Reese's will be available only at Target stores this year.
So far, M&M's will be bringing back it's popular Cookies & Screeem flavor, which is similar to and is a scary play on the cookies and cream flavor.  They are dark chocolate candy with white chocolate filling inside of them. This flavor flew off of the shelves last year and is back by popular demand. Reese's will also be bringing back Reese's bats, which are miniature Reese's but shaped like bats.
This year, Target will also be introducing Monster Mania Reese's, which include a trio of different Halloween monster shapes inside of each bag, like Frankenstein, Cyclops and a skeleton. These are oval shaped Reese's which are colored, shaped and painted to look like the popular Halloween monsters everyone knows.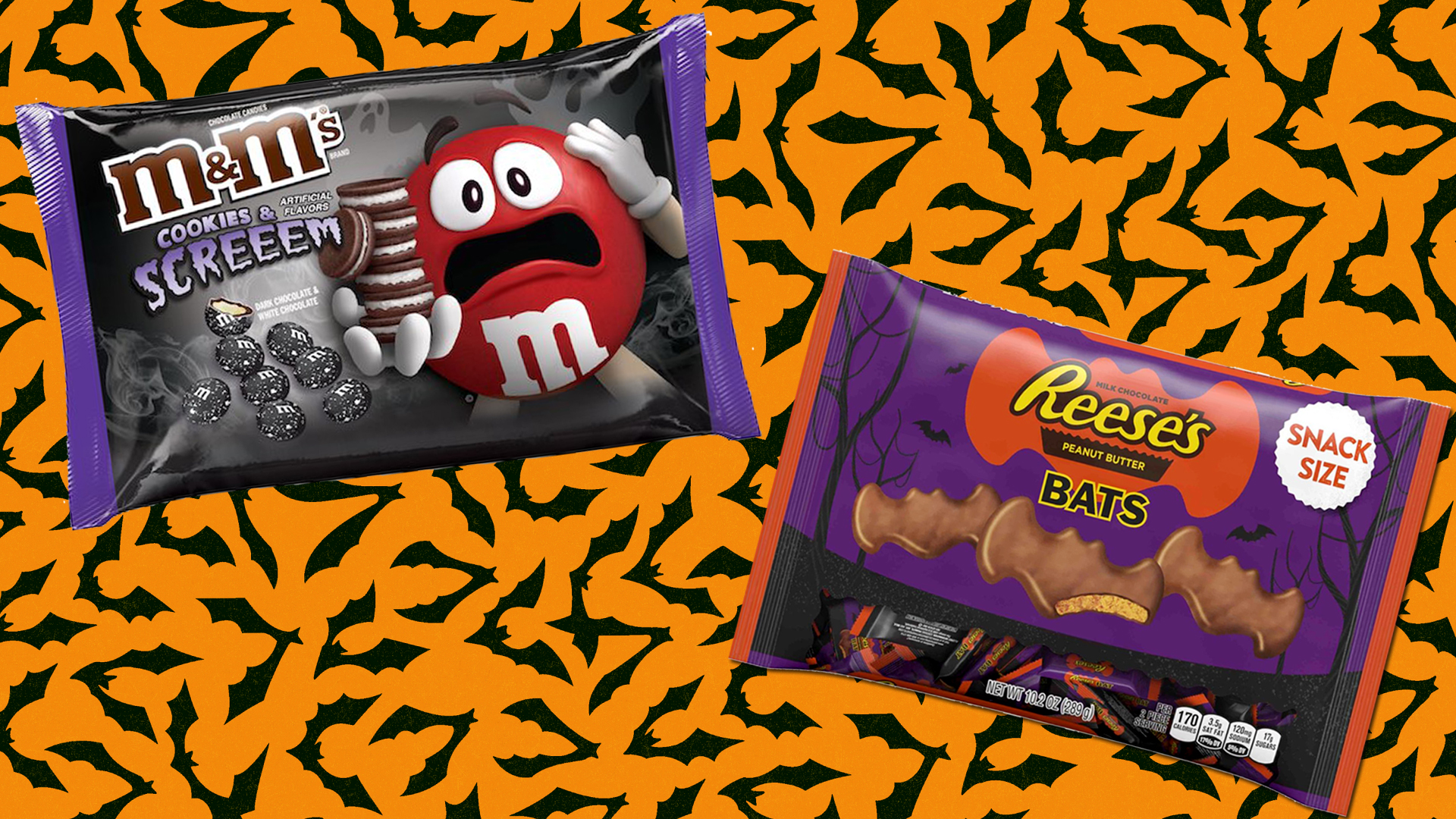 There will also be a Hyde & Eek! Popcorn Mix, in a large, slime green tin, with black bats and smiling pumpkin faces around the top and bottom. Inside will be a mix of cheese,  butter and caramel flavored popcorn for a large group or party to enjoy.
In addition, there is also cherry flavored, blood red cotton candy in translucent jars. The signature creepy eyeballs, complete with red streaks in glass jars will be stocked on shelves for anyone who loves jumbo gumballs.
Halloween lovers can also experience Scarecrow inspired peanut M&Ms, juicy gummy fangs to make you look like a vampire, and kids can have a blast making a tasty gingerbread graveyard. There are also lots of assorted candy dishes and gingerbread sets for anyone who really wants to go all out for a Halloween blowout food party and Target is the only place to get them!