You'll soon be able to see Chris Hemsworth and Tessa Thompson once more as the heroes of Thor and Valkyrie on the big screen in Marvel's "Avengers: Endgame." The two had such a great dynamic in 2017's "Thor: Ragnarok" and it is present once more in "Endgame." But if that trilogy closer has you pining for more of that Hemsworth/Thompson team-up, we've got some good news for your as there's already a film lined up for this summer that pairs them up again. And they look rather sleek in black.
"Men in Black: International" will be a spin-off of the 1990's hit "Men in Black." The original film starred Will Smith and Tommy Lee Jones as secret agents of the MiB organization that dealt with containing and coordinating the secret populace of intergalactic beings residing on Earth. This new version will feature Thompson playing the latest recruit who seeks out the organization and is tasked with an assignment in London, teaming up with an agent played by Hemsworth. True to the style of the saga, the latest trailer features plenty of aliens, big guns, sexy cars, and a new Earth-threatening threat. Also present in the trailer is the returning face of the MiB superior played by Emma Thompson as well as those small and thin aliens from the previous "Men in Black" movies who had mouths on them that couldn't stop drinking coffee. Other members of the cast include Liam Neeson, Rebecca Ferguson, and Kumail Nanjiani.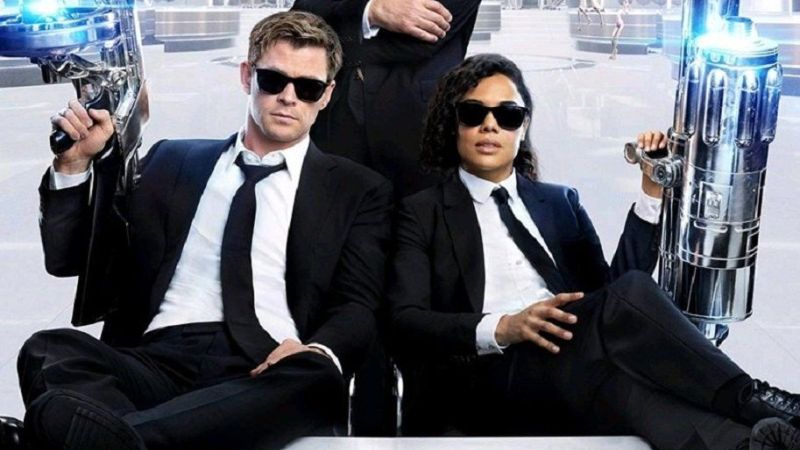 Watch the new trailer below:
"Men in Black: International" will be in theaters on June 14, 2019.