Halloween may be over, but Fred Flintstone didn't get the memo. A man in Florida was recently mock arrested after being caught speeding while driving a prehistoric looking smart car and dressed as the familiar cartoon character Fred Flintstones, from the 1960s television series "The Flintstones".
A sheriff's deputy pulled over the disguised car on November 4, in a Wesley Chapel housing development. The driver, who was barefoot and wearing the iconic orange long shirt with black cut out shapes and a bright blue necktie, has been identified as Don Swartz. He was also driving the car barefoot, exactly like Fred Flintstone does in the series except it's to actually make the car move and stop.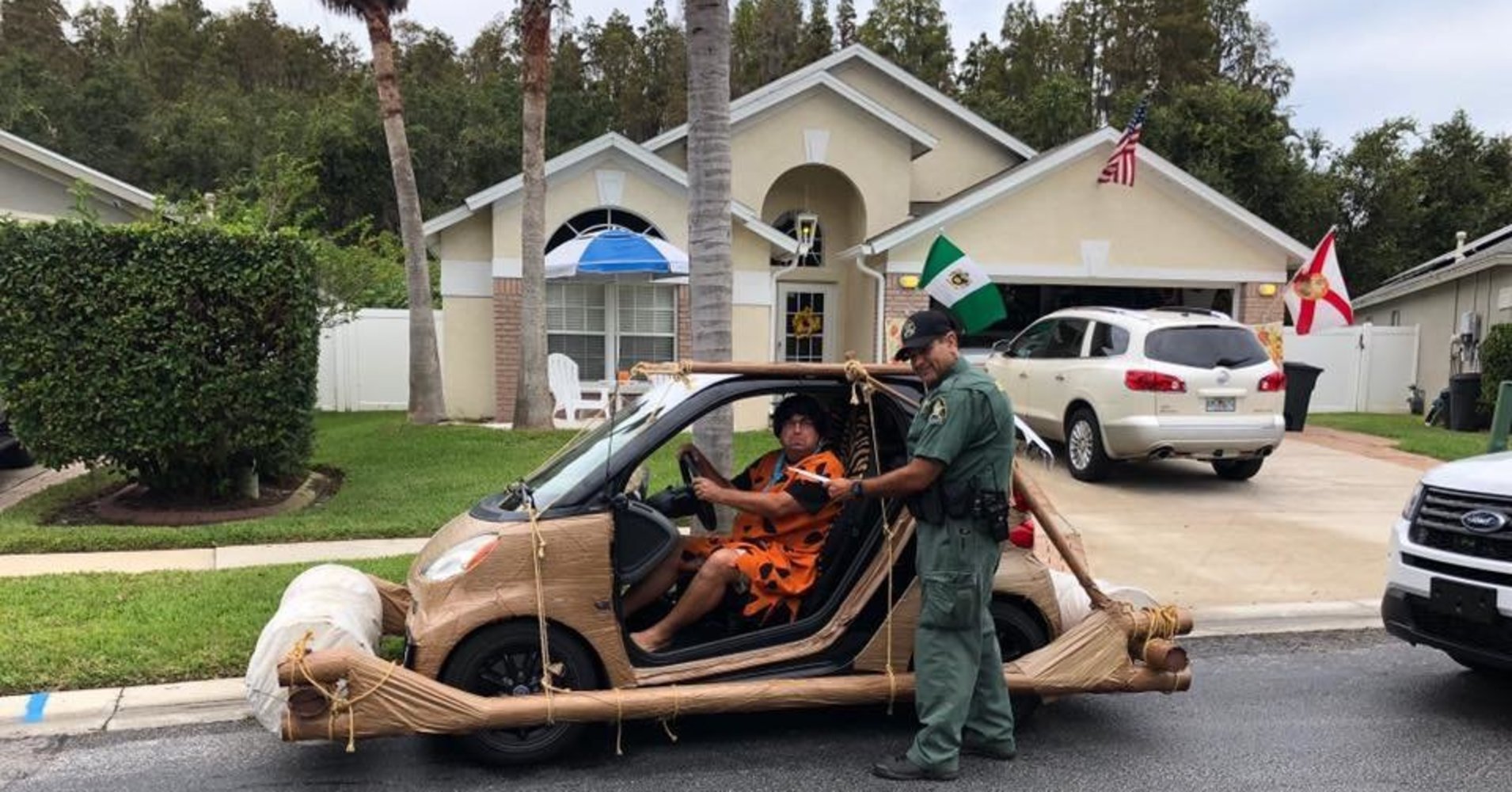 Swartz was pulled over for speeding in the subdivision while driving a smart car, customized to look like Fred Flintstone's vehicle. The smart car has been customized in several ways, including the driver side door being taken off completely.
The exterior of the car was covered with brown felt material and a makeshift white roof was over the top of the vehicle. A wooden frame complete with a white wheel in the front surrounded the car, connecting up to the roof and secured to the car with rope.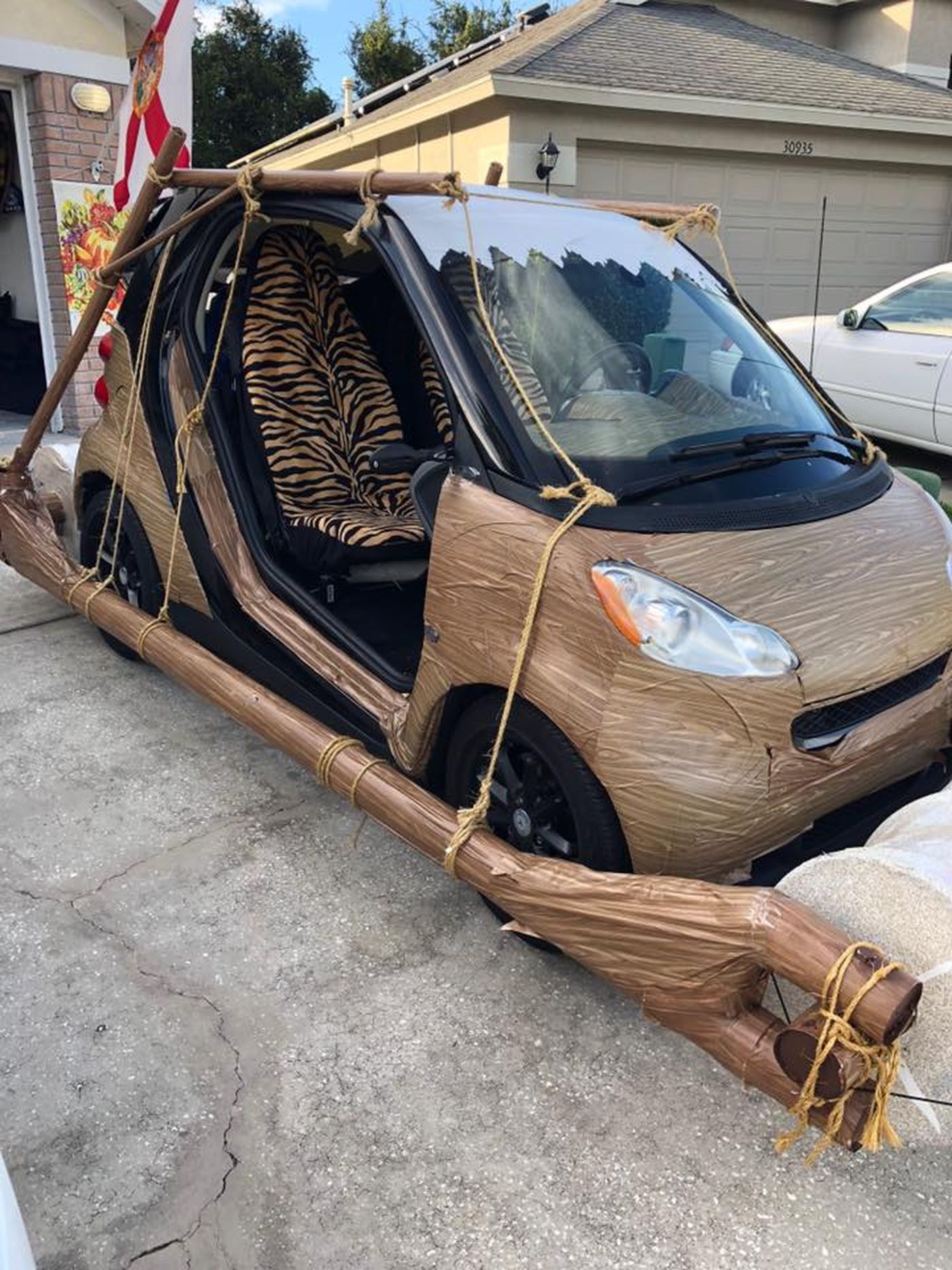 Swartz was originally cited for speeding, but apparently became "unruly" after being pulled over and exiting the car. He was detained and later released with a notice to appear in court later.
The local sheriff's office posted photos of the traffic stop online via Facebook, which quickly became viral. The post even joked that the prehistoric inspired smart car was impounded and then tasked with being a new addition to the police force. "This is what Intelligence-Led Policing looked like in the stone age." In the photos, the officer can be seen giving Swartz the citation and both men appear to be smiling.