Oreo and Mickey Mouse are teaming up! Popular cookie company Oreo announced a new limited edition cookie run this week, and Disney's Mickey Mouse is the reason why. Mickey Mouse Oreos are coming to store shelves near you in order to celebrate the 90th birthday of the cartoon character.
In celebration of the event, the filling inside the Oreo is birthday cake flavored, which is a white base with little bits of every color in the rainbow sprinkled throughout. The traditional blue packaging has been replaced with white packaging, adorned with multi-colored sprinkles and a large image of the famous cartoon mouse.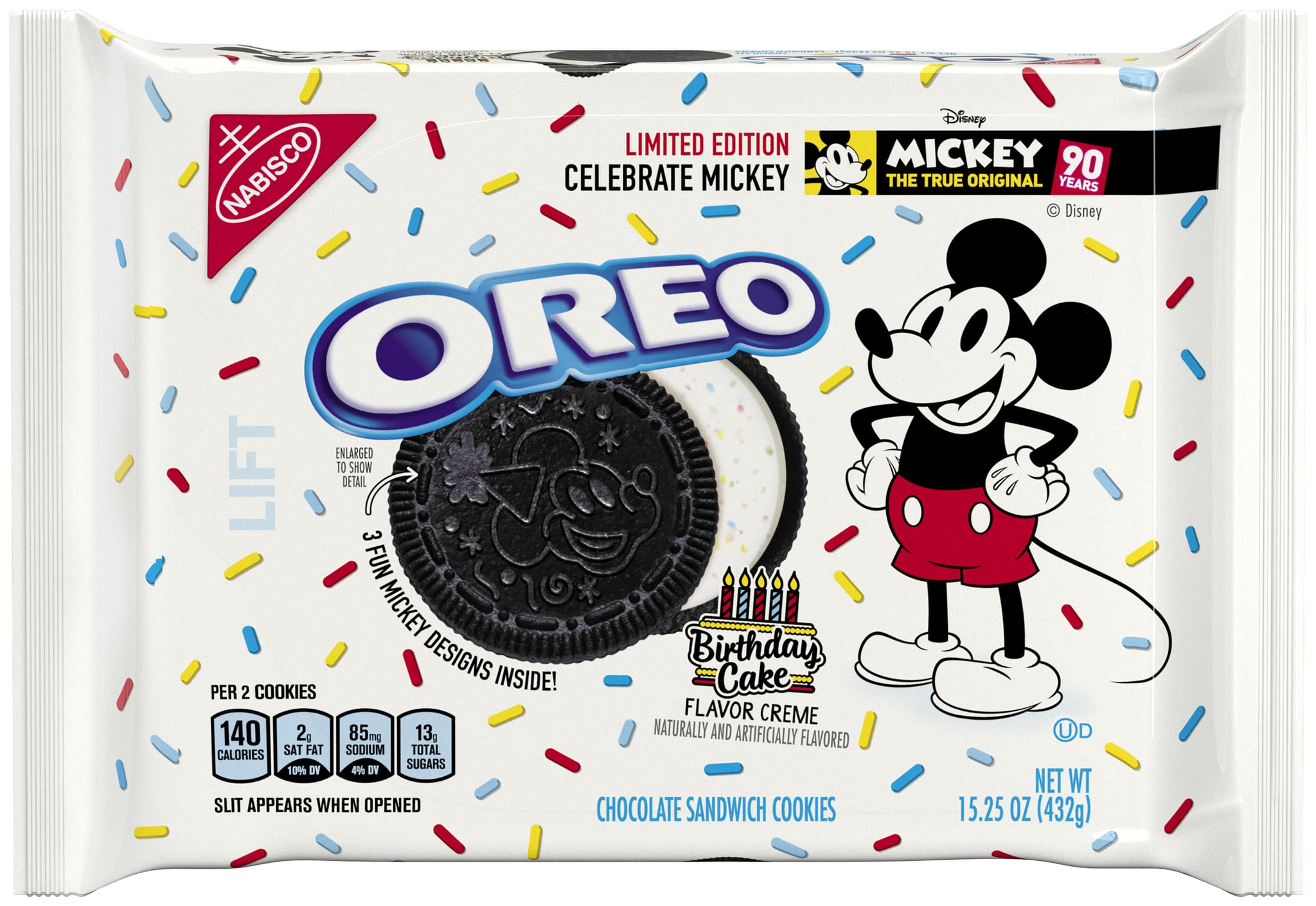 Mickey Mouse's birthday is November 18th, and this product has been available stores across the country since Monday, September 24th. This new limited edition chocolate cookie treat is similar in taste to the already popular birthday cake Oreos, as they also have birthday cake flavored filling in between two chocolate cookies.
In addition, the cookies will also have a variety of different designs on the top, instead of the traditional word Oreo.  In one package of these limited edition Mickey Mouse Oreos, there are three different possible Mickey Mouse faces that can appear on the top of the cookie. The other two variations are the letters nine and zero together to celebrate it being Mickey's ninetieth birthday, and a festive party noisemaker complete with confetti.
In addition to Oreos, other companies are also making special food items for Mickey Mouse. Pepperidge Farms is releasing Mickey Mouse shaped Goldfish crackers, his own candy line, and a whole host of treats from Disney parks. To celebrate the occasion, Disney will be throwing an amazing party for their best mascot and icon, and allowing the public to get in on all the fun with a parade, party and a bunch of other fun events in November.