Disney doesn't have any immediate Star Wars films on the horizon but there is plenty of Star Wars series hitting Disney+. The Mandalorian is proving to be a pleasing side-story of the Star Wars universe. The Bad Batch has continued to enrapture the Star Wars animated crowd as a continuation of the recently concluded The Clone Wars animated saga. But there's another.
Star Wars Visions will feature an anthology of stories with notable Japanese animation studios attached to the project. So it's essentially the Star Wars anime.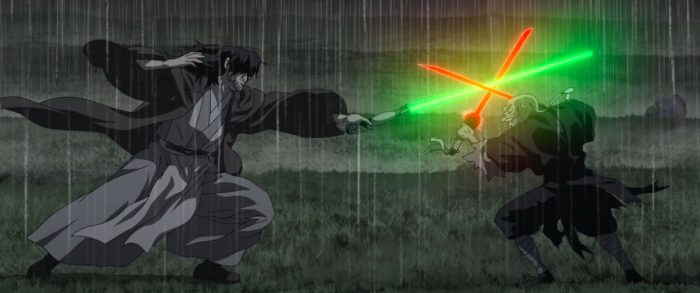 Masahiko Otsuka of Studio Trigger spoke at a Tokyo press conference about what they plan to do with such a dream project:
"For some viewers, this series might be their first Star Wars experience, so I wanted to make something that you can enjoy without any knowledge of the rest of the story. So our story is not directly connected to any of the characters from the films, but it explores the idea of the Jedi Knights and the master and padawan dynamic in an older setting."
His studio is developing an episode called The Twins and he also spoke about this as well:
"The Twins' is set after Episode IX, after the Empire has been vanquished by the Resistance. The remnants of the Imperial Army have raised a pair of twins on the Dark Side of the Force, and the story goes from there."
Meanwhile, Kenji Kamiyama will be directing an episode with Production IG. He will be directing an episode that will also take place after Rise of the Skywalker:
"I wondered, after Episode IX, has the galaxy settled into peace? We all love stories of the Jedi and lightsabers, but what became of the Jedi Knights after the movie series? My story is about that. freestar. When I first saw Star Wars, I was fascinated by the story of this kid Luke Skywalker who came from nothing and went on a huge adventure, and for me, that is the root of Star Wars' charm. So I wanted to depict a galactic-level adventure with a different character."
Star Wars Visions will premiere on Disney+ starting September 22, 2021.