Mint Oreos have been a thing for awhile, and Peppermint Bark Oreos recently debuted as a new winter flavor, but it's also possible to combine both of these flavors and make homemade mint Oreo peppermint bark. It's delicious and healthier, as it's nowhere near as processed.
Ingredients
25 oz. 

white chocolate chips

1/2 cup 

semisweet chocolate chips

1 tsp. 

coconut oil

Oreos 

1 tsp. 

peppermint extract or  2 candy canes

green food coloring
Directions
1. The first, and probably the most fun step, is to take as many Oreos as you want and crush them. You can break them apart by hand or smash them, just don't turn them completely into dust.
2. Take a large baking sheet and completely cover it with parchment paper, so the peppermint bark won't stick to anything and you can enjoy all the sweetness.
3. In a medium (and microwave safe) bowl, and add the coconut oil, white chocolate chips, semisweet chocolate chips and green food coloring. Microwave the ingredients for forty-five seconds and then remove the bowl and mix the ingredients together.
4. if the mixture is still lumpy, return it to the microwave for about fifteen-second increments until it's smooth but be careful not to burn the chocolate.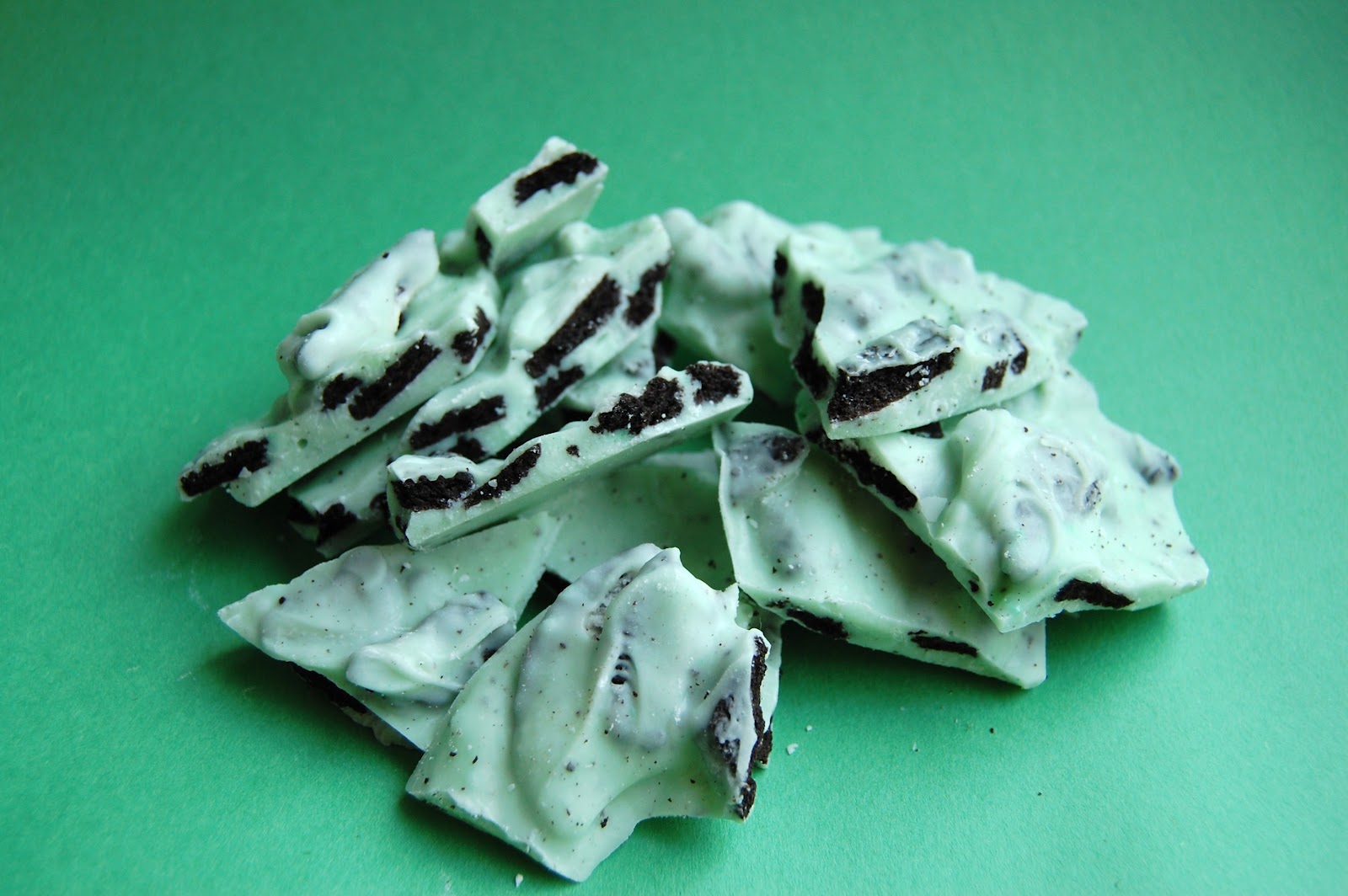 5. Add most of the Oreos to the bowl, leaving some for the topping. Also add in either the peppermint extract or the crushed cane pieces. Fold the candy into the mixture with a spoon quickly, while the mixture is still warm. Do not allow it to cool or the mixture will be stuck to the bowl.
6. Pour the mixture onto the prepared baking sheet and smooth it out so the mixture covers the baking sheet in one even layer. Then take the remaining Oreos and candy cane and drizzle over the top of the mixture for an added topping.
7. Finally, place the baking sheet in the refrigerator for a minimum of three hours to allow the chocolate to harden. Then break it apart and serve.