With the occurrence of the COVID-19 coronavirus, the lives of everyone across the globe has been changed—and in what some consider a permanent manner. 
That is why retailers of every type are working to come up with a method that will allow them to keep their doors open while at the same time keeping their customers safe.
One such retailer, the McDonald's fast-food change, has recently been reported to be changing up how it operates. 
The company has developed and is now testing, a new type of restaurant that puts social distancing, as well as the customer's safety first.  It is currently being tested in the Netherlands.
The location of the initial trial for the new protocols is in Arnhem, Netherland.  Corporate has instructed that hand sanitizers be available at all entrances as well as handwashing stations. 
Customers will also be required to wait in pre-designated areas, with their orders being delivered to them by way of meal trolleys.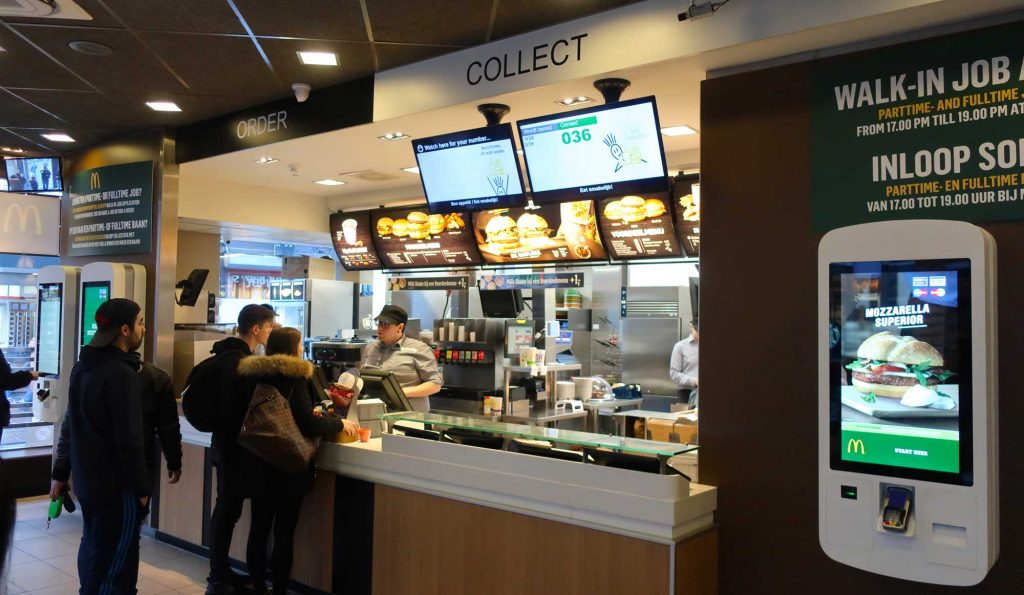 Eunice Koekkoek, spokeswoman for the Netherlands wing of McDonald's offered:
"We have tried to figure out how to keep our customers and employees safe while maintaining a restaurant atmosphere.  These are drastic changes, but we hope to make them in a way that customers don't notice them too much."
In addition to the already required social distancing, an employee serves as a host and stands behind a barrier shield of plastic as they proceed to assist those customers in line. 
Much like the other countries around the world, since the 15th of March, restaurants, considered non-essential, have been closed to the public in the Netherlands.
According to reports from data collected by Johns Hopkins University, as of this past Friday, an estimated more than 3.2 million individuals have been confirmed to have tested positive from coronavirus worldwide. 
Even with these numbers, and the mandated shutdowns, McDonald's released their corporation's first-quarter results this past Thursday.  
McDonald's stated that at the current time, 75% of their franchises, worldwide, are still open and in operation, as well as adhering to any local regulations for social distancing and contactless transactions.