Last week, the early morning shift of the Odessa Texas Police Department had what would be considered by man as a very unexpected visitor. 
\In fact, the visitor hopped right up on the counter, ad et the officers know that there was an incident in progress. 
The visitor was a dog who was eager to alert the officers to the fact that a certain furry someone had accidentally gone missing—from home. 
One officer, Sergeant Martin, was one of those present when the dog showed up.  He noted that the "lost dog" seem none too distressed at his homeless status.
It seems the pup was instead looking for some fun, and that is just what he got. The officers absolutely loved having their furry visitor, and even threw a tennis ball around in the lobby, as everyone truly loved having the pup around.
Even though the entire building was having fun, the officers never lost track of the fact that they had a case on their hands to solve.  A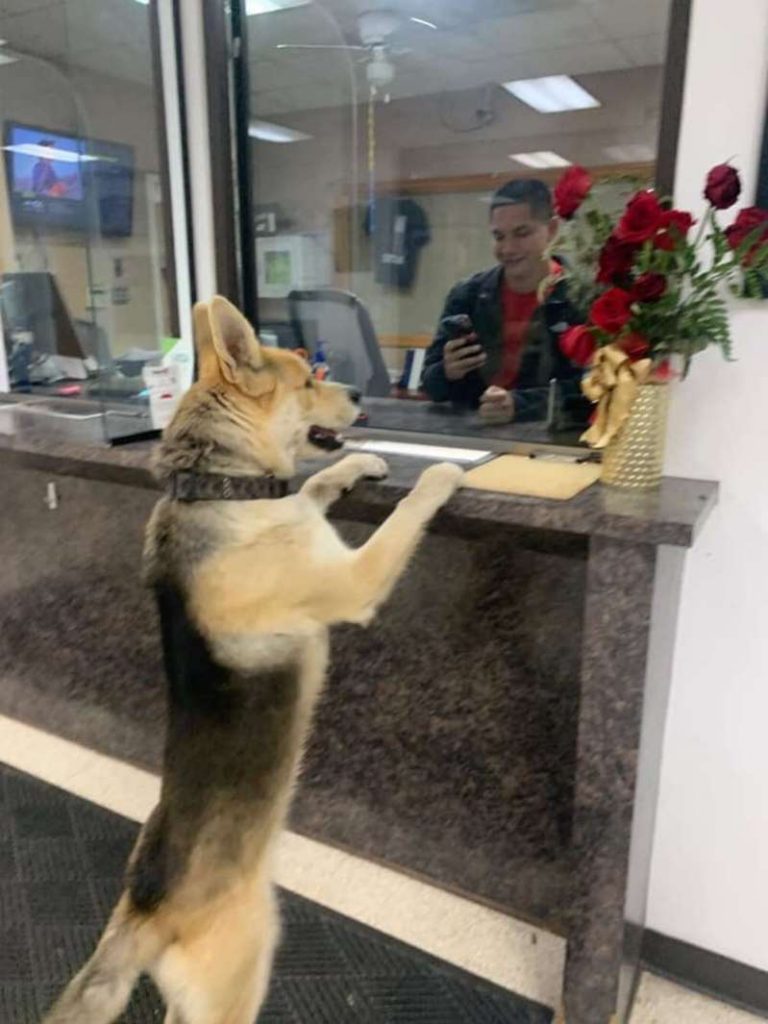 fter a while, however, the case hit somewhat of a snag.  The ID that was on the collar of the dog seemed to have fallen off, so the next step was to check him for a microchip.
However, before they could microchip him, the dog decided it had been "lost" long enough, and as such, went back to his family—on his own. 
He exited the police department as quickly as he had arrived.  After taking to Facebook the night of the incident, the dog's owner contacted the department the next day.
As it turned out, the dog, whose name was Chico, had returned home safe and sound.  So, if you look at it, the pup solved his own "loss dog" case. 
Those at the police department were very impressed with the dog and felt he might be cut out for detective work.