As Covid lockdowns and restrictions begin to grip the country again, one thing is clear: we're going to be spending a lot of time at home this winter regardless of where you live.  So why not get ready with these awesome household life hacks?  The term "life hack" is defined as "a tool or technique that makes life easier and more efficient."   Whether it's putting vinegar-soaked bread in your garage, pouring salt down your drain, or using ultraviolet lights to blast germs off the surfaces of your home, there are plenty of very timely life hacks that will help make this winter more bearable!
How about wrapping your finger in tin foil, or the millions of cool things you can do with a simple ziploc plastic bag?  Here is our official list of 27 ideas you can do right NOW to make your lockdown life less stressful, more efficient, a touch healthier, and maybe even save a couple bucks along the way!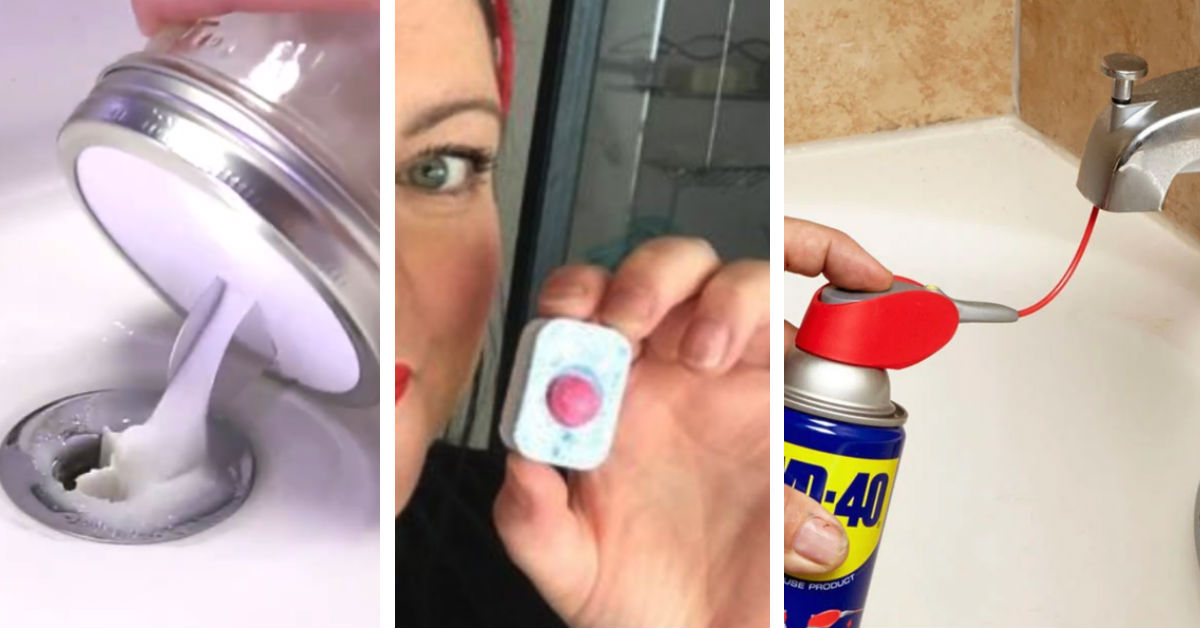 DIY Travel Cup From Cellophane
In this modern, rush and go world, anything that can make our existence even more simple is a plus in my book.  To be honest, this hack is so great, and so obvious, that I slapped my forehead wondering why I hadn't thought of it way before now.  You do not have to buy one of those fancy car cups or $65 metal brand name cylinders when traveling with your favorite smoothie or protein shake.
No, now you can enlist a simple product that most everyone already has in their pantry.  Just feel up your cup with your favorite protein shake, smoothie or cup of joe, and cover the top with some Glad Press N Seal (or generic cellophone wrap).  Then, pop a straw through it, and you have a DIY on the go beverage.  Want a little extra seal?  Rubber band right around the rim.  Boom, done.
Handheld Ultraviolet Light Sanitizers
You've seen them for sale all over Facebook with everything going on, and we're officially jumping on the bandwagon.  These little handheld ultraviolet lights have the ability to help sanitize surfaces of viruses, bacteria and pathogens.  When bacteria, viruses and protozoa are exposed to the germicidal wavelengths of UV light, they are rendered incapable of reproducing and infecting.  UV light wands are frequently used in hospitals, and now is a popular gadget to have at home.
There are a few different brands on the market, but the one we are liking is UltraWand XTR.  It's frequently in stock, priced below the competition, super portable, and feels sturdy and well-built.
The first half of 2020 was a wake-up call for how we deal with germs in our everyday lives, and as the world re-opens it will be increasingly important to sanitize surfaces such as your car, restaurant tables, office desk, and even public restrooms.  The UV light emitted by UltraWand XTR is safe on electronics, so we find ourselves blasting our iPhones with its sanitizing beam of light multiple times a day.
**12/05/2020 Update: With cases on the uptick and winter coming, this sold out quickly last month. We just checked and they still have some stock available, but it's expected to sell out again soon. Here is a working link with 50% discount code applied to order a UltraWand XTR UV Light if you are interested.