KFC just found a way to bring the smell of fried chicken to living rooms all across America. The popular fast food fried chicken company is selling flammable logs that smell like fried chicken, which people can buy and burn in their fireplaces so their homes smell like fried chicken.
The KFC log is available for purchase online for about $18.99, and the website that people can use to purchase these logs is KFCfirelogs.com. The logs will be available to purchase for the foreseeable future, despite Christmas being just weeks away.
The log, which resembles a real fire log, down to the paper packaging, is simply placed in a fireplace and lit. Once lit, the fire log will begin to burn and smell like fried chicken. The real treat is that inside the KFC fire log are eleven different herbs and spices, which make up the tastiness of the company's fried chicken. The exact eleven spices, however, is part of the secret recipe and the individual ingredients have not been revealed.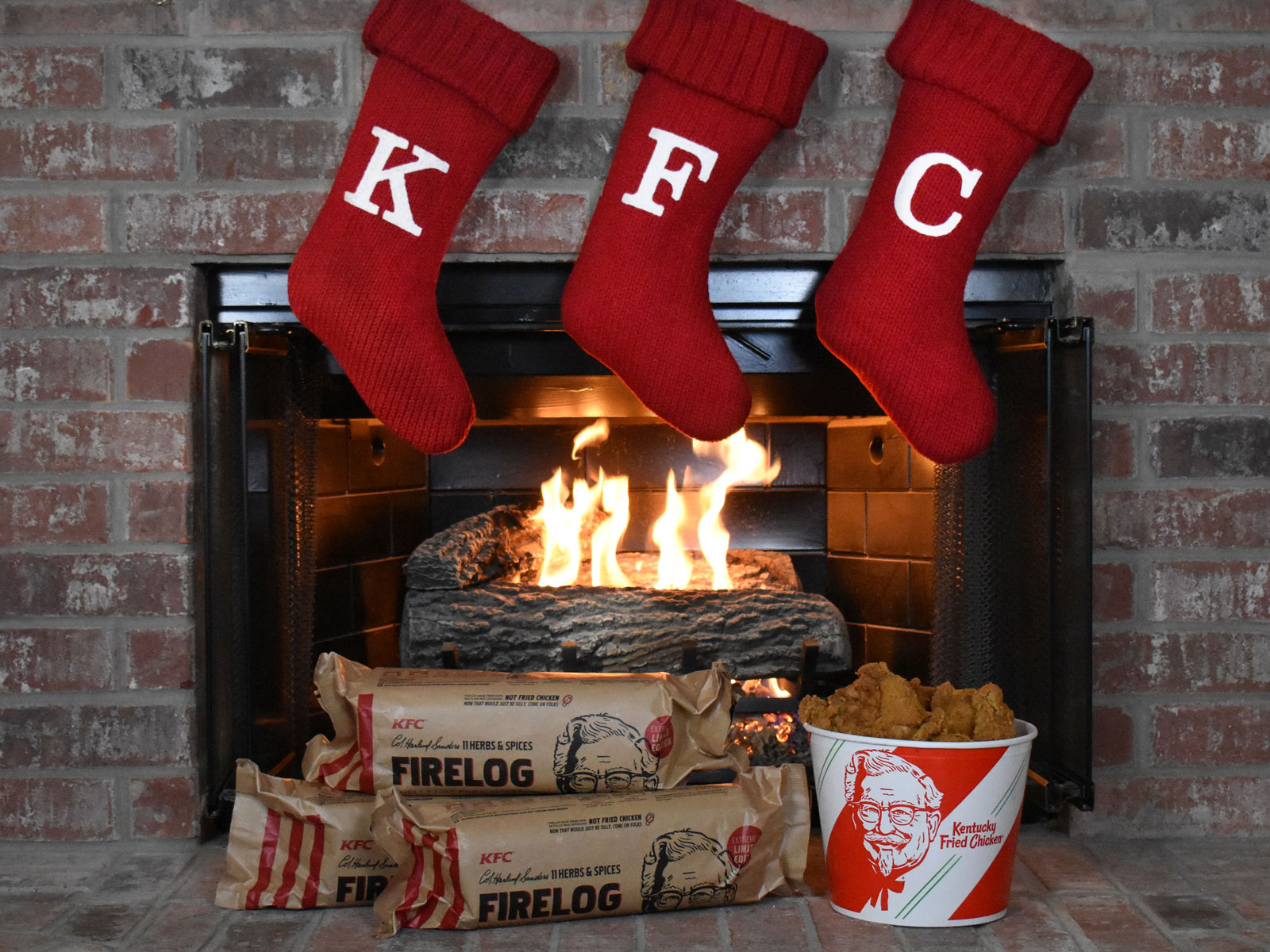 Andrea Zahumensky, the chief marketing officer of KFC US said in a statement, "Now, this winter we're bringing all the things we love — family, friends and fried chicken — together around the fire with our scented firelog. At KFC, we have always been proud of our role in bringing loved ones together at the dinner table around a bucket of our world-famous fried chicken."
KFC has a history of really out of the box marketing techniques, although this one is rooted in a bit of tradition. In America, the traditional holiday meal includes turkey, ham, sausage or some form of meat with popular side dishes. In Japan, people eat KFC on Christmas.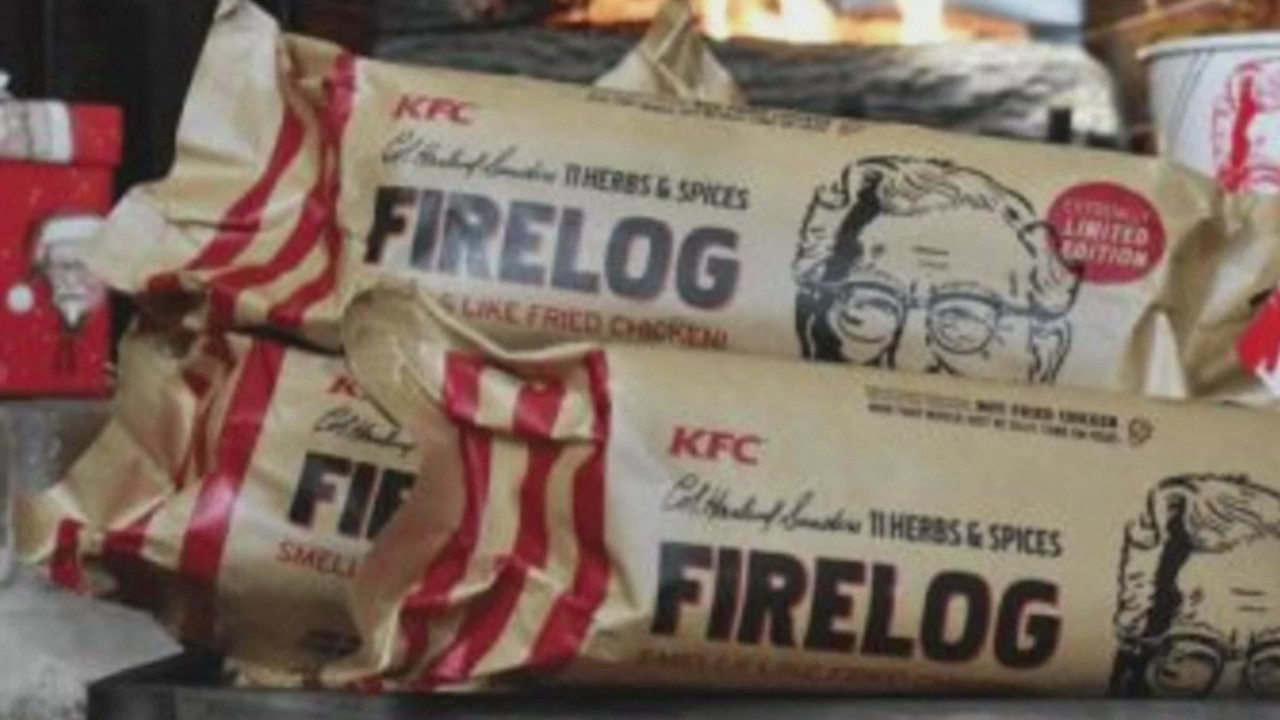 The KFC fire log could become an annual tradition for KFC loving families, as there is no word on how long these logs will be available for purchase. This marketing campaign, like other KFC campaigns before it, has also gone viral on social media.