After an exceptionally strong first weekend for the comic book film "Joker," setting a record for an October box office, it was expected that the film would still be riding high in its second weekend. Sure enough, the thriller about Batman's most iconic villain once more ended up at #1 with a weekend gross of $55 million, the domestic box office now sitting at a cool $192 million. This is a big boom for a DC Comics movie that only cost $55 million to make and is sure going to shape how the comic book franchise will be proceeding forward with future films.
New films were somewhat left in the dust but still tried to keep up. "The Addams Family," the animated comedy based on the classic comics and television program, arrived at #2 for its weekend debut with a box office of $30 million. "Gemini Man," an action thriller starring Will Smith and a CGI younger version of himself, came in at #3 with a box office debut of $20 million, a massive disappointment for a film that cost $138 million to produce. Perhaps the biggest loser of the weekend was the comedy "Jexi," a satire on voice-responding computer technology, only coming in at #9 with a gross of $3 million.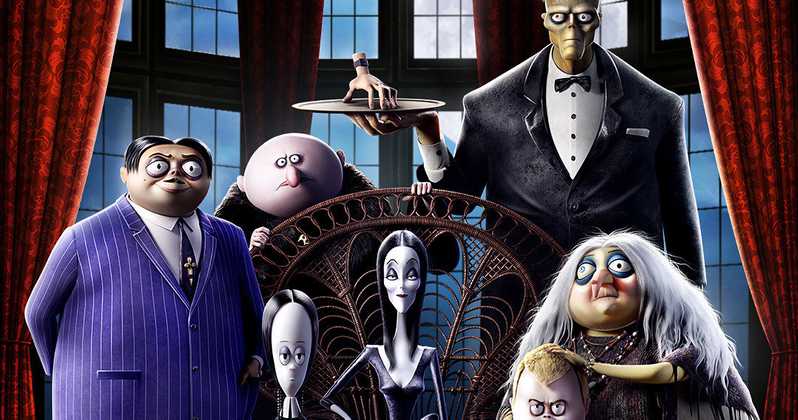 Worth noting is the release of the new Bong Joo-Ho drama "Parasite" was this weekend as well. Though only being released into three theaters, the film has arrived at #13 for the weekend box office, the film made $376,264. Expect it to rise in the ranks when it expands later this month.
Check out the full top 10 box office weekend results below:
Joker ($55,000,000)
The Addams Family ($30,298,000)
Gemini Man ($20,500,000)
Abominable ($6,170,000)
Downton Abbey ($4,900,000)
Hustlers ($3,850,000)
Judy ($3,255,353)
It: Chapter Two ($3,225,000)
Jexi ($3,100,000)
Ad Astra ($1,947,000)