The first film to topple the towering blockbuster of "Avengers: Endgame" has arrived and it's a formidable one. "John Wick: Chapter 3 – Parabellum," the action bonanza starring Keanu Reeves as an unstoppable ex-hitman against the world, debuted rather strong for its opening weekend. The film made $57 million domestic for its opening and may be staying the top 10 weekend results for a while given the critical praise.
While "Avengers: Endgame" has finally started to trickle down the box office charts, it's certainly not going silently. Now in its fourth weekend, Marvel's towering superhero ensemble has brought in $29 million, placing its domestic total at a massive $770 million. And for those playing the box office game at home, its worldwide box office is now at $2.6 billion, meaning that all it needs to topple the current box office champ of "Avatar" is make roughly $170 million. It'll be a close race but chances are Avengers: Endgame will break the record.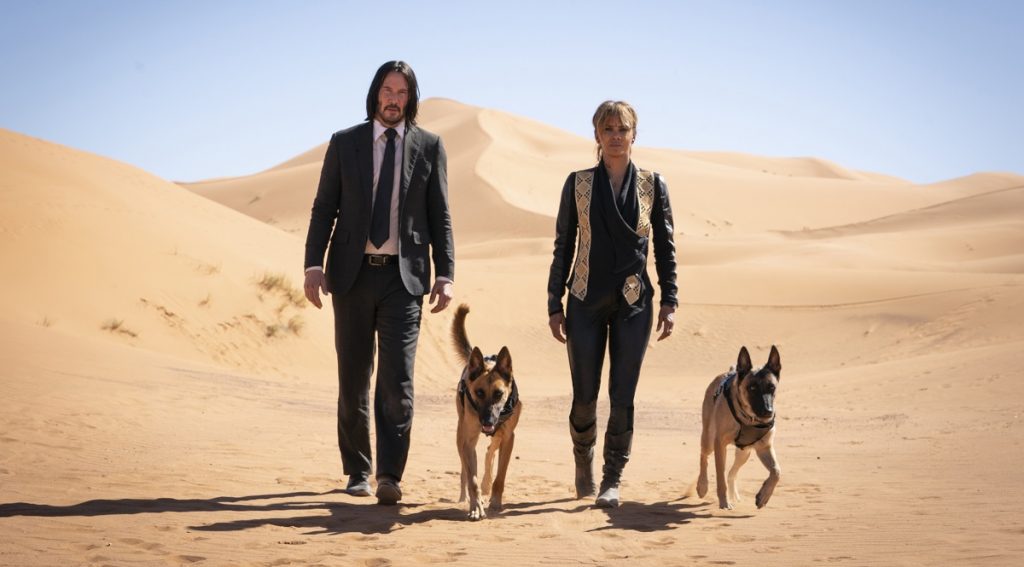 As for the rest of the openers, it was not a good weekend if you weren't an action film. "A Dog's Journey," the sentimental family film about a reincarnated dog and the sequel to "A Dog's Purpose," arrived at #4 with a domestic box office gross of $8 million. Further down the list is the young adult drama "The Sun is Also a Star," making only $2.6 million as an opener.
Check out the full box office weekend results below:
John Wick: Chapter 3 – Parabellum ($57,025,000)
Avengers: Endgame ($29,411,000)
Pokemon Detective Pikachu ($24,815,000)
A Dog's Journey ($8,000,000)
The Hustle ($6,080,788)
The Intruder ($4,025,000)
Long Shot ($3,400,000)
The Sun is Also a Star ($2,600,000)
Poms ($2,090,000)
Uglydolls ($1,600,000)