The holidays are in full swing, and the holiday-inspired treats keep hitting store shelves with popular flavors like hot cocoa and peppermint. Last year, JELL-O introduced a new product, a no bake candy cane flavored cheesecake that quickly became a sold out item.
The entire box contains all the ingredients like the Oreo crust, candy cane sprinkle bits, and the cheesecake filling mix. All users have to do is add water and mix all the ingredients together and assemble the cheesecake. There is currently no official release date for this sugar rush product although it should be available in stores soon.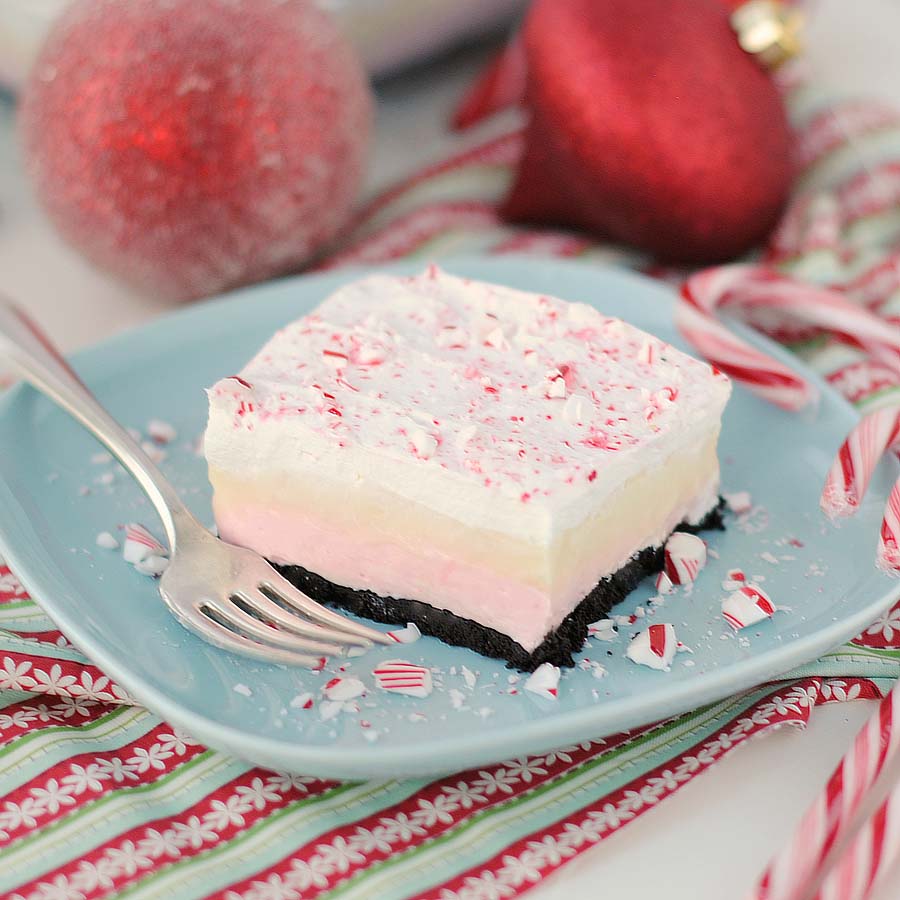 The product retails for about $3.50 and is described as "the ultimate solution to make a premium quality pie with a classic rich, velvety texture, creamy peppermint filling and Oreo flavored crust." According to JELL-O, the product will be available in national and local retail stores across the nation.
The no-bake cheesecake has an Oreo crust and is easy to assemble. Customers just need to place the filling mix in a large mixing bowl and add some butter and cold milk, then mix everything together until it's smooth. Place the Oreo crust in a baking dish and cover it with the filling mix until it's evenly dispersed. Then sprinkle the candy cane bits on top and refrigerate the dish for at least one hour and enjoy.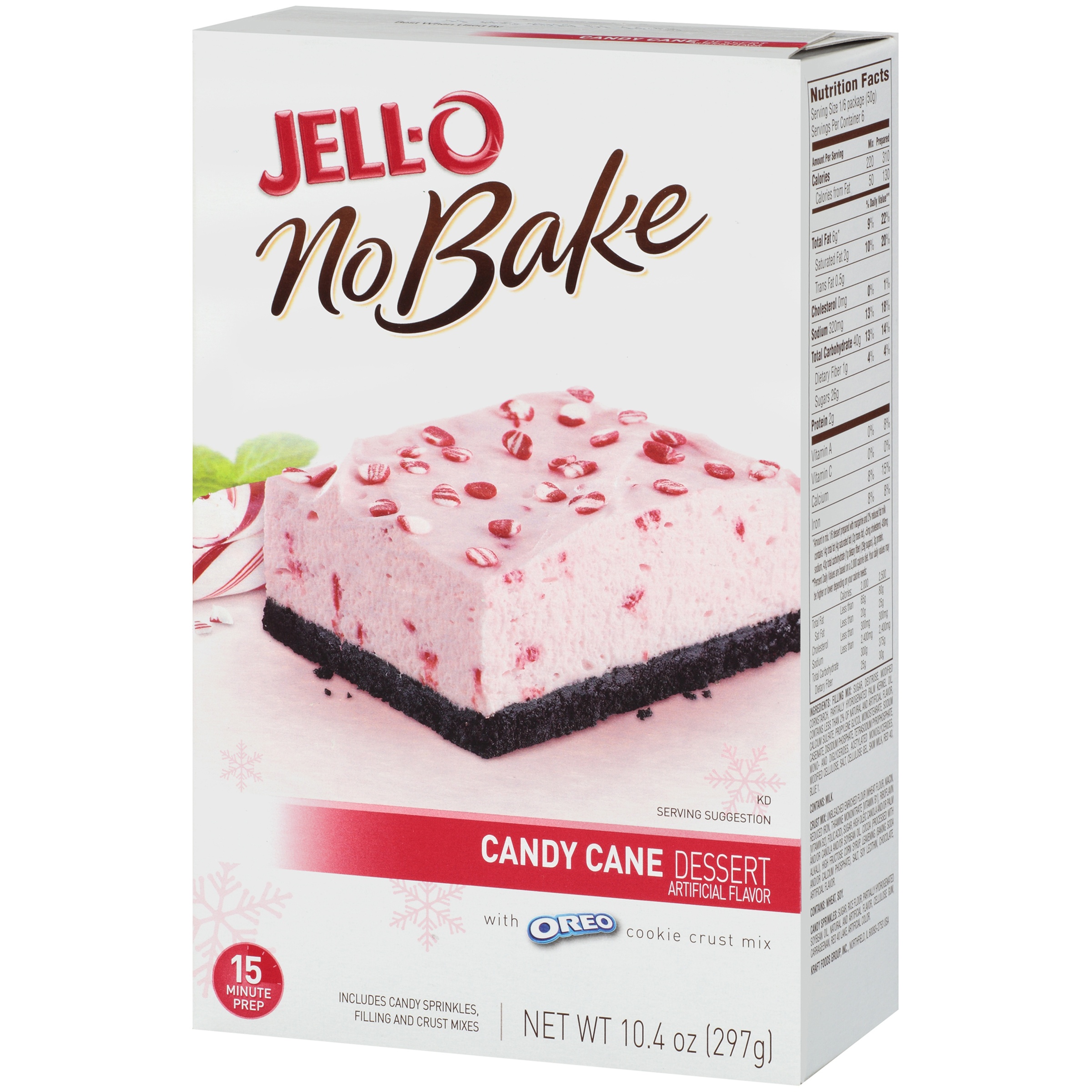 This no-bake JELL-O product is a hit because it includes all the ingredients needed for the cheesecake and cuts down on the preparation time since the crust and toppings are included. Also, the lack of baking needs it can be prepared the same day or time at which it will be consumed. This is ideal for holiday parties or gatherings and is a nice choice for a seasonal dessert, complete with candy cane flavors.