It is that time of year again. The time for holiday music, Christmas trees, and shopping. Lots of shopping. Thinking about finishing up the Christmas gift finding expedition might be bringing up some anxiety for those who are not done shopping for their loved ones.
Maybe it is because you are crunched for time. Maybe it is because you are still waiting for the Christmas bonus check. But maybe, just maybe, it's because you have absolutely no idea where to start with a certain person (or people) on your list. If this is the case, then some of these tips may be coming in handy over the next few weeks.
Dad
He can definitely be a tough one to shop for. It is a guess every year as to whether the new As-Seen-On-TV tech toy or the new button down and tie will win out. Some of the recommended items for dads this year are:
Bluetooth wireless headphones
Amazon's Alexa or Google Home
New work gloves with smart phone touch capabilities
A leather razor case for easy travel
The Picky Significant Other
Depending on the day, this is the person that can never make up their mind on what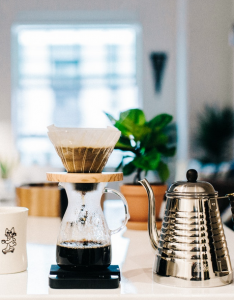 they want to do, eat, or get from their loved ones for birthdays and holidays. Perhaps it is time to toss out the ever-changing list and give this indecisive person something you know they will love and use often if not every day.
Pour-over coffee station
A hammock
Funky ice molds
Indoor herb starter
That Person You Got For Secret Santa This Year
…And all the other random people that you will never know what to get for Christmas. There will never be a perfect gift, but you can at least get them something funny and enjoyable.
A new planner for the 2018 year
An essential oil diffuser
A nice bottle of wine (only for the 21+, obviously)
A new or classic board game