So there's been some confusion regarding the release of Sony's Hotel Transylvania: Transformania, the fourth film in the animated comedy series of Hotel Transylvania. The film was originally set to release in theaters on October 1st, 2021. However, there was some reconsideration by Sony when MGM decided to release The Addams Family 2, a direct animation competitor, would release on the same date. Sony, feeling they wouldn't have much of a chance at the theater, decided to ink a deal with Amazon Prime for $100 million to debut the film exclusively on the streaming platform. Well, that date passed and…the film hasn't arrived yet.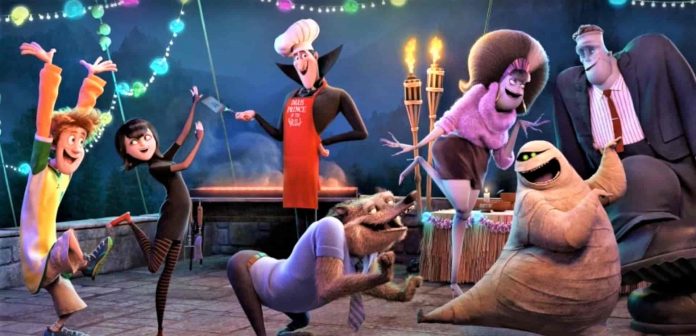 So there's some confusion here. Many have been looking on Prime for the film and found nothing. The reasoning for not releasing the film yet is kinda obvious: The marketing. Despite a handful of trailers from weeks ago, there hasn't been much advertising for Hotel Transylvania: Transformania. As a result, the film missed its release date with a new date yet to be announced.
It could release closer to Halloween or merely sit on the shelf until next year. We'll just have to wait and see what Amazon intends to do with this animated comedy.
Check out the synopsis for Hotel Transylvania: Transformania below:
Drac and the pack are back, like you've never seen them before in Hotel Transylvania: Transformania. Reunite with your favorite monsters for an all-new adventure that presents Drac with his most terrifying task yet. When Van Helsing's mysterious invention, the 'Monsterfication Ray," goes haywire, Drac and his monster pals are all transformed into humans, and Johnny becomes a monster! In their new mismatched bodies, Drac, stripped of his powers, and an exuberant Johnny, loving life as a monster, must team up and race across the globe to find a cure before it's too late, and before they drive each other crazy. With help from Mavis and the hilariously human Drac Pack, the heat is on to find a way to switch themselves back before their transformations become permanent.