Hawkins is officially coming to Hollywood. Despite the new season of the hit Netflix television series "Stranger Things" not being released until next summer, fans of the series can enjoy the world of Hawkins at Halloween Horror Nights at Universal Studios, starting September 14th and running through October.
The theme park will debut a full "Stranger Things" inspired decor, a new maze, and a bunch of delicious treats and desserts dedicated to the series at its Hollywood, Orlando, and Singapore locations. Universal has teamed up with Netflix to give fans the ultimate experience of the world of Eleven and her friends.
Every year, the theme park brings small and silver screen favorites to life in the form of intricate mazes, people in costumes and fun food. This year it's "Stranger Things" turn, and fans can brave the Upside Down on their own.
Among the many food items is the popular Triple Decker Eggo Extravaganza, a dessert of three of Eleven's signature Eggo waffles, with whipped cream, chocolate chips, jelly beans and other candies sprinkled inside and on top. This dessert first appeared in season 2, when Chief Hopper makes it for her.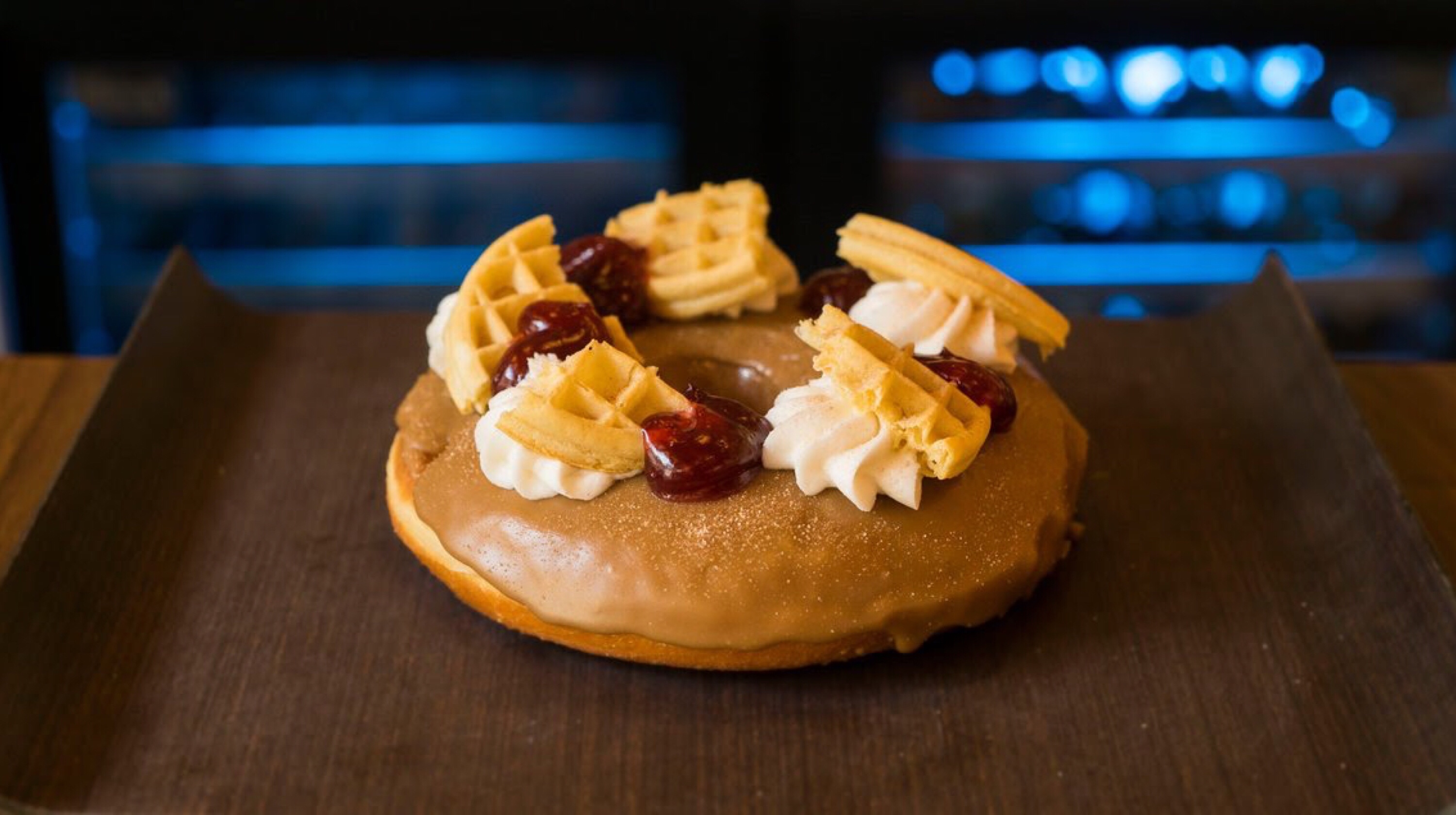 Other tasty favorites include bloody nose doughnuts, which are mini powdered sugar doughnuts covered with red frosting and inspired by Eleven's bloody noses from using her powers. Fans can also enjoy a fudge-dipped waffle on a stick with nuts, and a waffle ice cream sundae which is two chocolate chip waffles with strawberry ice cream and toppings in the middle.
In an ode to the first seasons, fans can also snack on Christmas tree light cupcakes, decorated to look like a string of multi-colored lights on top used by Will Byers to communicate with his mother in the Upside Down. There is also a yummy frozen drink, called Syrup & Waffles, which is a blend of syrup flavor with bits of waffles tossed on top.