The Dothraki horde has ridden wooden horses across the black salt sea and followed their Khaleesi to Westeros at last. Time to celebrate with a classic Dothraki recipe! 
When we say blood pie, it's not just a figure of speech. This is basically a black pudding in pie form. So channel your inner Khaleesi and get cooking!

Dothraki Blood Pie
Ingredients
7 ounces all purpose flour
1 teaspoon kosher salt
6 ounces unsalted butter, cold, cut into 1" pieces
2-3 tbsp ice water
1 pound pork fat, finely diced
1 medium Spanish onion, diced
2 tablespoons rolled oats
1 tablespoon smoked paprika
1 teaspoon paprika
1 teaspoon allspice
1 teaspoon freshly grated nutmeg
1 cup heavy cream
2 cups pig's blood
4 ounces goat's cheese
2 large figs, quartered
Directions
In a food processor, pulse to combine flour and salt. Add butter chunks, and pulse until the mixture resembles breadcrumbs. Pour into a large bowl, and while folding with a spatula, sprinkle ice water over top, until a shaggy dough forms. Pat out into a 5" wide disc, wrap in plastic wrap, and refrigerate at least an hour – up to overnight.
In a high-walled frying pan, sauté pork fat until translucent, about 5 minutes. Add onion and sweat for an additional 10 minutes, until onions are soft. Remove from heat and allow to cool completely.
Preheat oven to 350F. Remove pie dough from plastic wrap and pound out until it's double its original width. Begin to roll out the dough, making sure not to overwork it, until it's about 1/8" thick. Drape over a liberally-greased pie plate, and trim the edges as desired. Line the bottom of the pie with parchment paper, weigh down with pie weights or dried beans and par-bake for 10 minutes, or until it begins to turn golden.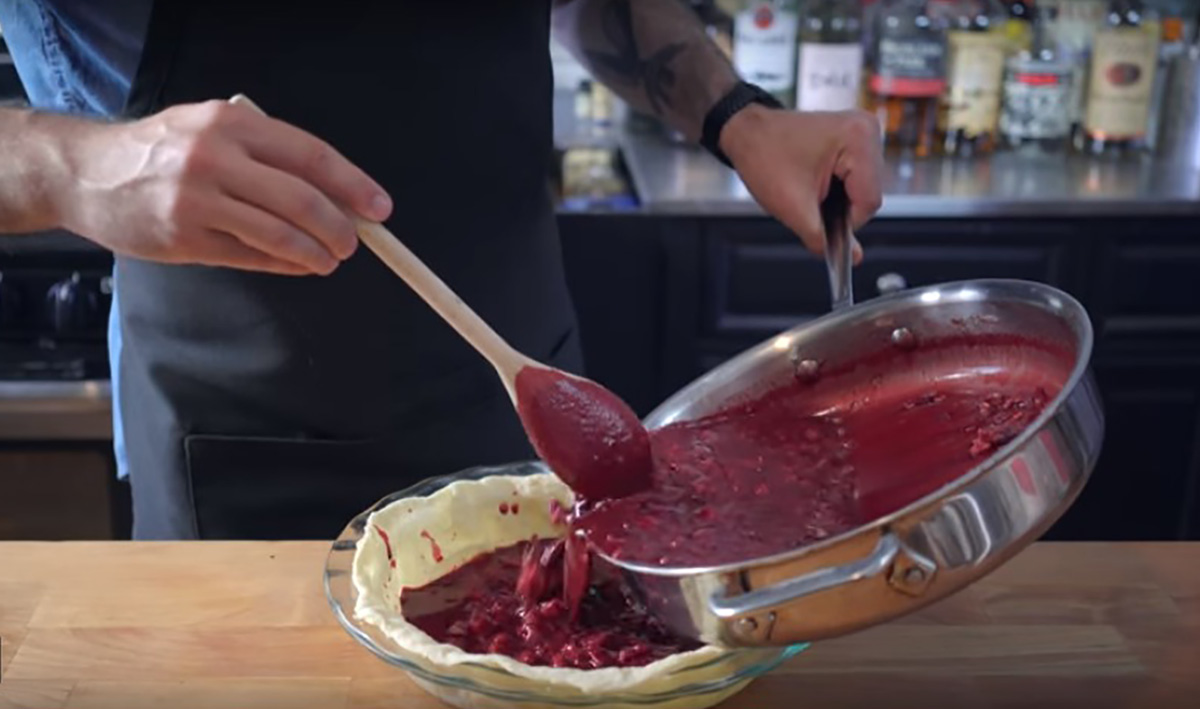 Add oats, smoked paprika, paprika, allspice, nutmeg, heavy cream, and blood to onion/fat mixture. Mix well to combine, remove parchment paper and weights, and fill with blood mixture. Bake for 20 minutes at 350F, until pie just begins to set. Top with goat cheese and figs, bake for an additional 10 minutes and allow to cool for an hour before serving.
It's Bloody Good!