Star Trek may not be lighting up the cinemas but the franchise is going strong on the streaming service Paramount+. In the past few years, we've seen such series as Star Trek: Discovery, Picard, and Lower Decks. Lower Decks is a more notable departure from the more serious samplings of Trek in that it focuses on the underdogs of Starfleet as an adult-oriented animated comedy. Even though a lot of these nuTrek shows are adult, the franchise hasn't forgotten about its younger crowd.
Paramount+ will soon debut Star Trek: Prodigy, an animated series that will focus on a teenage band of misfits. The alien outsiders are not aware of Starfleet but will soon come to learn all about it as they commandeer one of their vessels. The alien crew will include Dal (Brett Gray), Gwyn (Ella Purnell), Zero (Angus Imrie), Rok-Tahk (Rylee Alazraqui), Murf (Dee Bradley Baker), and Jankom Pog (Jason Mantzoukas), as well as Kate Mulgrew reprising her role as Star Trek: Voyager's Captain Janeway.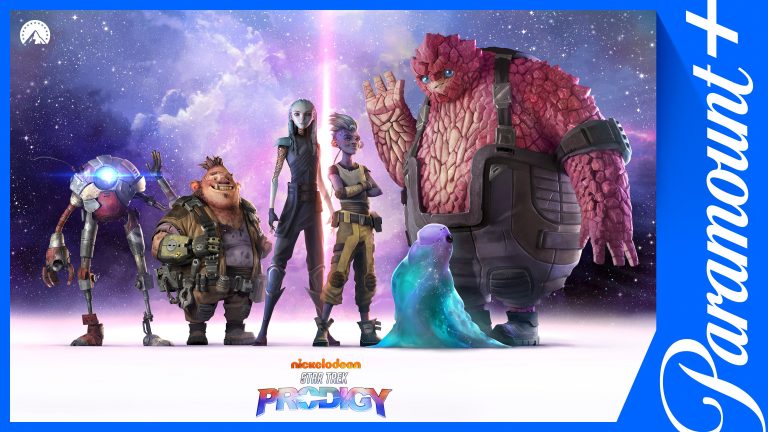 Check out the first official trailer below:
Developed by Emmy® Award-winners Kevin and Dan Hageman ("Trollhunters" and "Ninjago") the CG-animated series STAR TREK: PRODIGY is the first "Star Trek" series aimed at younger audiences and will follow a motley crew of young aliens who must figure out how to work together while navigating a greater galaxy, in search for a better future. These six young outcasts know nothing about the ship they have commandeered – a first in the history of the Star Trek Franchise – but over the course of their adventures together, they will each be introduced to Starfleet and the ideals it represents
Star Trek: Prodigy will premiere on Paramount+ this fall.