2018's Aquaman made quite the splash if you'll pardon the pun. The blockbuster featured Jason Mamoa reprising his role of Aquaman, having previously starred in 2017's Justice League (also a brief cameo in 2016's Batman v. Superman: Dawn of Justice). With a massive box office success for the undersea prince in his first big-screen solo adventure, Aquaman 2 was pretty much a given. Production is ramping up on the sequel and we've finally got a first look at what's in store for the underwater DC Comics hero.
Mamoa's characters had previously been seen as either wearing understated armor or the iconic orange and green outfit of scales. For the sequel, he'll be donning a familiar stealth suit that he wore in the comics. The blue suit is intended to allow Aquaman to not be as visible underwater, considering that his bright orange and green are too recognizable. While those colors are suited for finding him amid the sea if you're an ally, it doesn't bode well for the hero if he's trying not to be seen. James Wan posted this suit over his Instagram account. Check it out below: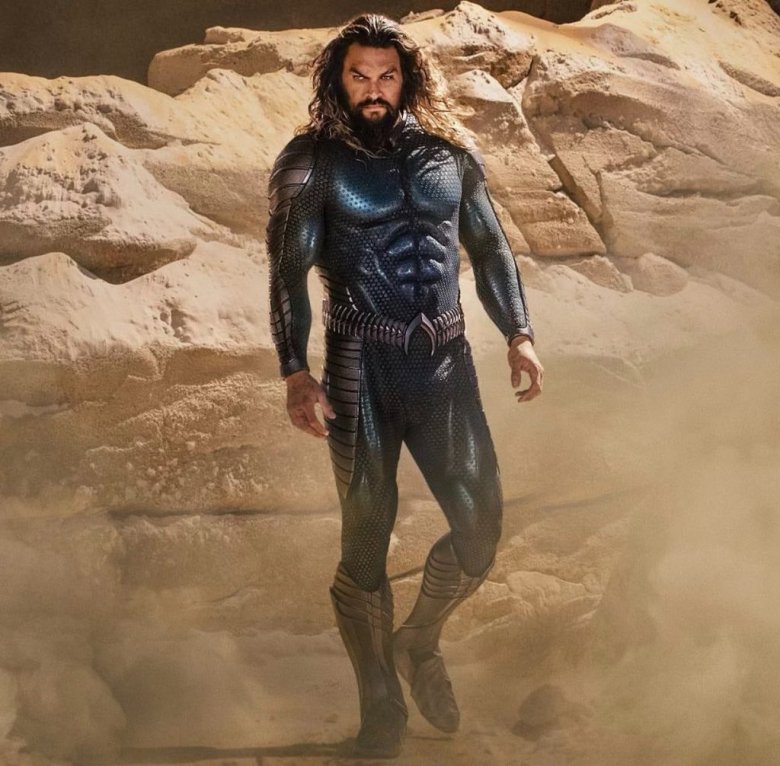 Okay, so maybe the suit doesn't look as effective at stealth when he's not in the water. Remember that practically all of the underwater scenes will be developed in green screen environments with the aid of computer graphics to create the underwater effects. Given that the film is still in production, the special effects may have yet to be finished.
Aquaman 2 will be hitting theaters on December 16th, 2022.