The Disney+ streaming service is quickly becoming home to the more experimental series based on Disney properties. Currently, Disney is streaming the spin-offs of Star Wars: The Bad Batch and Loki. And there's another series due out this month as well, as Disney+ readies to release Monsters at Work. The animated series will be a sequel to Pixar's Monsters Inc., continuing the at-work adventures of monsters Mike and Sully.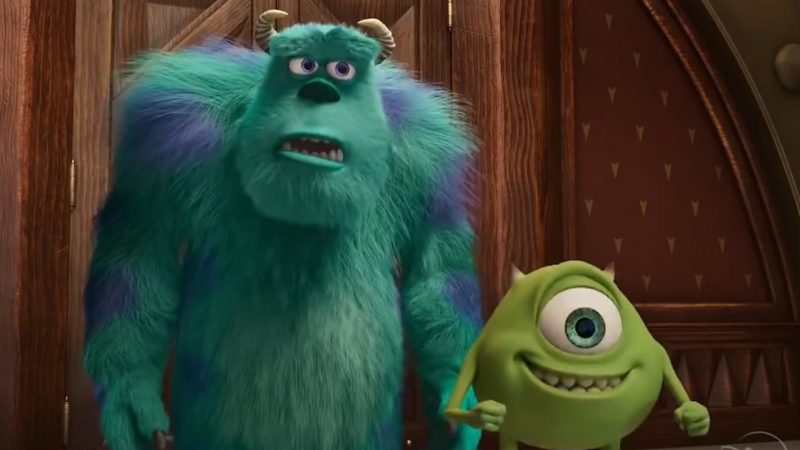 The series executive producer Bob Gannaway recently spoke with CBR about the influences of our own society that shaped the show:
"It seems like an obvious thing, but it took us I'd say almost a year to figure out just that really simple idea of a character graduates from the School of Scaring, has dreamed of being a Scarer, idolized Sulley — that's why he went to MU, then the universe throws him a curveball, and his whole life plan gets turned upside down. How's he going to deal with that? Then interestingly, we have this COVID situation, which is all about the world's universe throwing us a curveball, and how are you going to deal with it? And that made for an interesting character, because now the character, our main character, can be flawed in the sense that the thing I wanted gets taken away from me, and that's not fair. And the audience, therefore, hopefully, connects with that."
Monsters at Work wasn't the only film or television series being developed during this period, as with The Falcon and The Winter Soldier shooting amid the pandemic. It isn't even the first show or film to take influence from the pandemic, as with the social commentary of The Connors and the dystopian fiction of Songbird.
Monsters at Work will feature John Goodman and Billy Crystal returning to their roles of Mike and Sully, with additional voices provided by John Ratzenberger, Jennifer Tilly, Mindy Kaling, Henry Winkler, Aisha Tyler, and Bonnie Hunt. The series will debut on Disney+ on Wednesday, July 7.