As Disney attempts to squeeze every last drop they can out of Star Wars, they're also still pursuing the other top Lucasfilm property of Indiana Jones. The iconic hero has been an adventure saga that has had plenty of love with the gruff and gritty Harrison Ford venturing across the globe as the titular character. He has played the role for four films, his most recent outing being 2008's Indiana Jones and the Kingdom of the Crystal Skull. All four films have been directed by Steven Spielberg and it's looking as though the fifth film is looking to have Ford involved but with James Mangold (Logan) now taking over directing duties. But there are still some problems as the film still seems to be locked in pre-production.
Indiana Jones 5 did have a screenwriter of David Koepp who has worked with Spielberg on numerous films. Though he was the first choice, Koepp had relinquished the writing duties to another writer after leaving the project. He would, however, return once more to handle the screenplay. But now it seems he has departed once more from this film. And it's sounding like this time he may be out for good.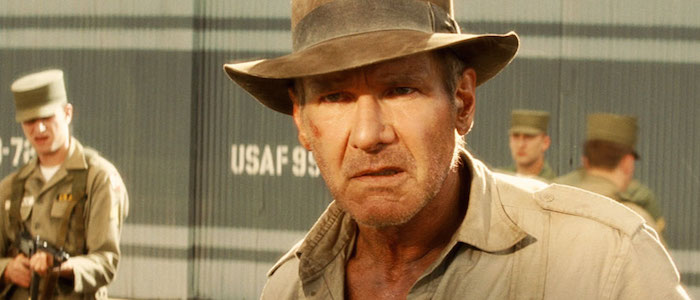 That's the way it appears when Koepp spoke with Collider about the next Indiana Jones movie:
"When James Mangold came in … he deserves a chance to take his shot at it. I'd done several versions with Steven. And when Steven left, it seemed like the right time to let Jim have his own take on it and have his own person or himself write it."
So it's sounding like we're getting a much different Indiana Jones, especially since Mangold spoke about how he's attempting to craft something far more unique:
"I think the most important thing is, in an age when franchises have become a commodity, that serving the same thing again. At least for me, in the dances I've had with any franchises, serving the same thing again, the same way, usually just produces a longing for the first time you ate it. Meaning, it makes an audience wish that they just had the first one over again. So you have to push something to someplace new, while also remembering the core reasons why everyone was gathered. And to use Logan as an example of that, when you're dealing in a world of a very pressured franchise."
Indiana Jones 5 currently has a release date set for July 29, 2022 but it's likely we'll hear about some delay given these developments.