David Fincher has had a cushy deal with Netflix. The acclaimed director is secured a deal with the acclaimed streaming service to produce such series as Mindhunter and direct such Oscar-worthy films as Mank. So when it was announced yesterday that Fincher has something special to reveal, there was a lot of speculation on what this project would be. More Mindhunter? New episodes of Love Death and Robots? Mank 2?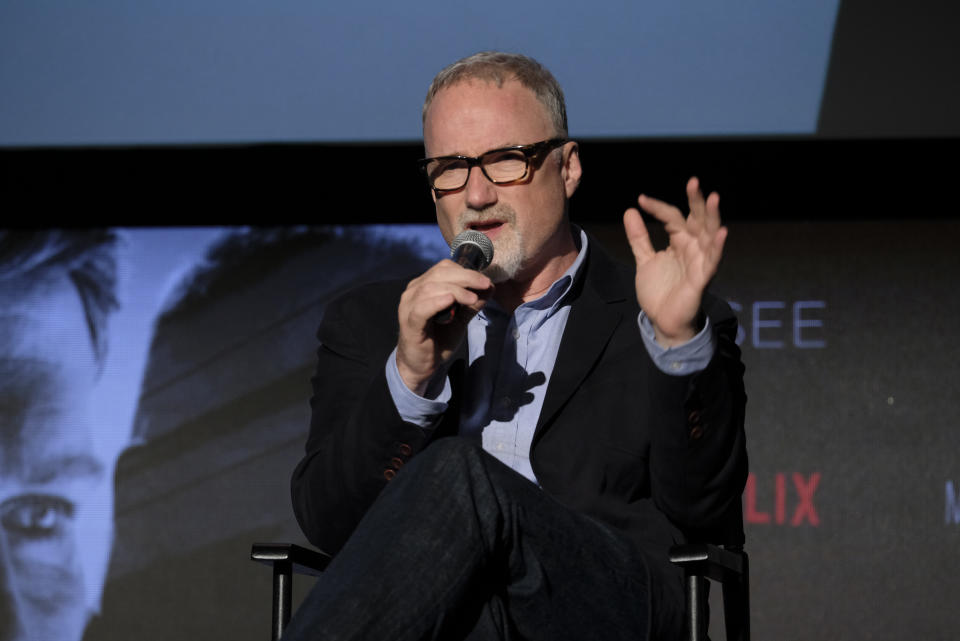 Well, as it turns out, Fincher is developing a video essay series on the history of cinema. Entitled as Voir, Fincher is teaming up for this project with writer Drew McWeeny, who outlined what this series will be about in a newsletter:
"I can tell you that this is a series of stand-alone video essays about movies. We're not trying to sell you anything, and we're not interviewing anyone about what Marvel movies they're doing. We're each tackling a totally different idea, something that intrigues us or upsets us or that has to do with our connection to the movies. Each one runs between 10 and 30 minutes, and they were produced with the full support and involvement of Fincher and David Prior, who you may know as the director of 'The Empty Man.'"
As of this writing, Voir doesn't have a release. It's likely that we may not see the first few episodes until late 2021 or early 2022.