Another month, another new Dairy Queen Blizzard flavor. The iconic ice cream dessert is starting off 2020 with an overdose of chocolate. The newest Dairy Queen Blizzard flavor is a double fudge cookie dough blizzard. All chocolate lovers will want to stop by and try this dessert before it disappears.
This new Double Fudge Cookie Dough Blizzard will be filled with chocolate ice cream, and filled with chocolate chip cookie dough pieces, chocolate chunks and cocoa fudge pieces. The new Blizzard has been available at all participating Dairy Queen locations since January 27th, although it will only be available for a limited time.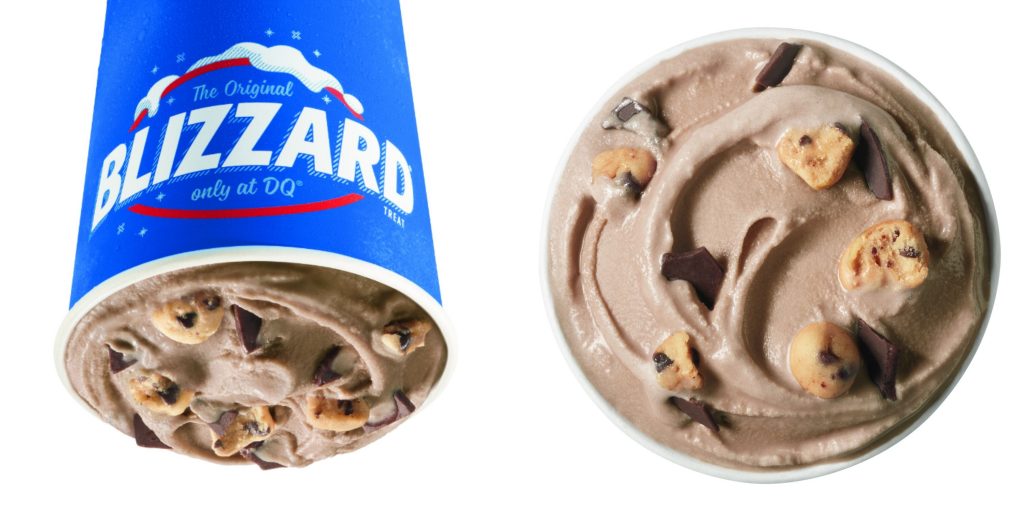 The new Double Fudge Cookie Dough Blizzard will also be available in all sizes (mini, small, medium, and large) and will have a similar price point to all the other blizzards on the menu. This blizzard will probably be available through the end of February, and it has an extra version just for customers who want to celebrate Valentine's Day.
For Valentine's Day, Dairy Queen will turn this new Double Fudge Cookie Dough Blizzard into a special heart-shaped cake, filled with layers of vanilla cake, and topped with cookie dough and chocolate chunk pieces. The heart-shaped cakes are available in eight-inch or ten-inch cakes sizes. The eight-inch cake can serve between two and four people, while the ten-inch cake can serve between eight and ten people.
These ice cream cakes are an excellent choice for anyone who wants a chocolatey dessert for their Valentine. The cakes themselves don't even need to be ordered in advance, simply stop by your local Dairy Queen location and get the ice cream cake of your choice.
This special double fudge ice cream cake will also be exclusive to Valentine's Day, although the chain has a wide selection of ice cream cakes available year-round.