This is one story that will have you going…ahh!
A 13-year-old is doing his part to help New Jersey area cats and dogs get adopted—and he is doing it one bow tie at a time.
When Darius Brown was younger, he struggled with a delay in fine motor skills. When he turned eight years old, Joy Brown, Darius' mother, thought that he would benefit from an activity that would have him working with his hands.
Darius' sister, Dazhai Shearz, was both a hairstylist and maker of hair bows of her own. With Darius wanting to be just like his sister, his mother suggested he become his sister's assistant. He started by helping to cut the material and then after while he moved onto operating the sewing machine.
After a while, Shearz came to realize that her brother needed to create something other than her hair bows.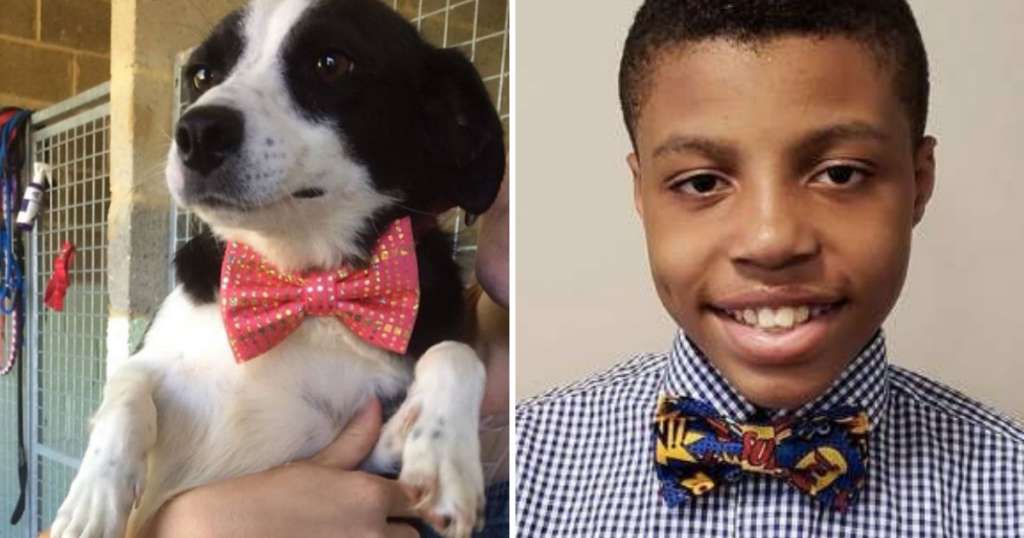 That is when she gave him a strap of material and suggested he make it into a bow tie, rather than a hair bow.  It was then that Darius began not only sewing together bow ties, but he also worn is creations.
After seeing the impact that Hurricane Harvey and Hurricane Irma had on the pet populations in both Texas and Florida, Darius found himself both a cause and use for his bow ties. He decided his bow ties would be his way of helping those displaced pets in local shelters near him.
Darius decided to sew up his bow ties and donate them to area shelters. He felt if the dogs were wearing them, and they appeared cute and dapper, that there would be a better chance of people adopting them.
Since beginning his bow tie "business," Darius estimates he has created between 400 and 500 bow ties, which resulted in helping more than 100 animals get adopted and find their true furever homes.