Among the many Academy Award winners of the Oscar ceremony, one film worth mentioning was Another Round, winning the award for Best International Film. Directed by Thomas Vinterberg, this Danish mixture of comedy and drama stars Mads Mikkelsen as a teacher who has lost his spark. He gets his groove back, however, when he conducts an experiment with his co-worker friends who believe that consuming a certain amount of alcohol during the day will improve their demeanor and drive. For the most part, it works.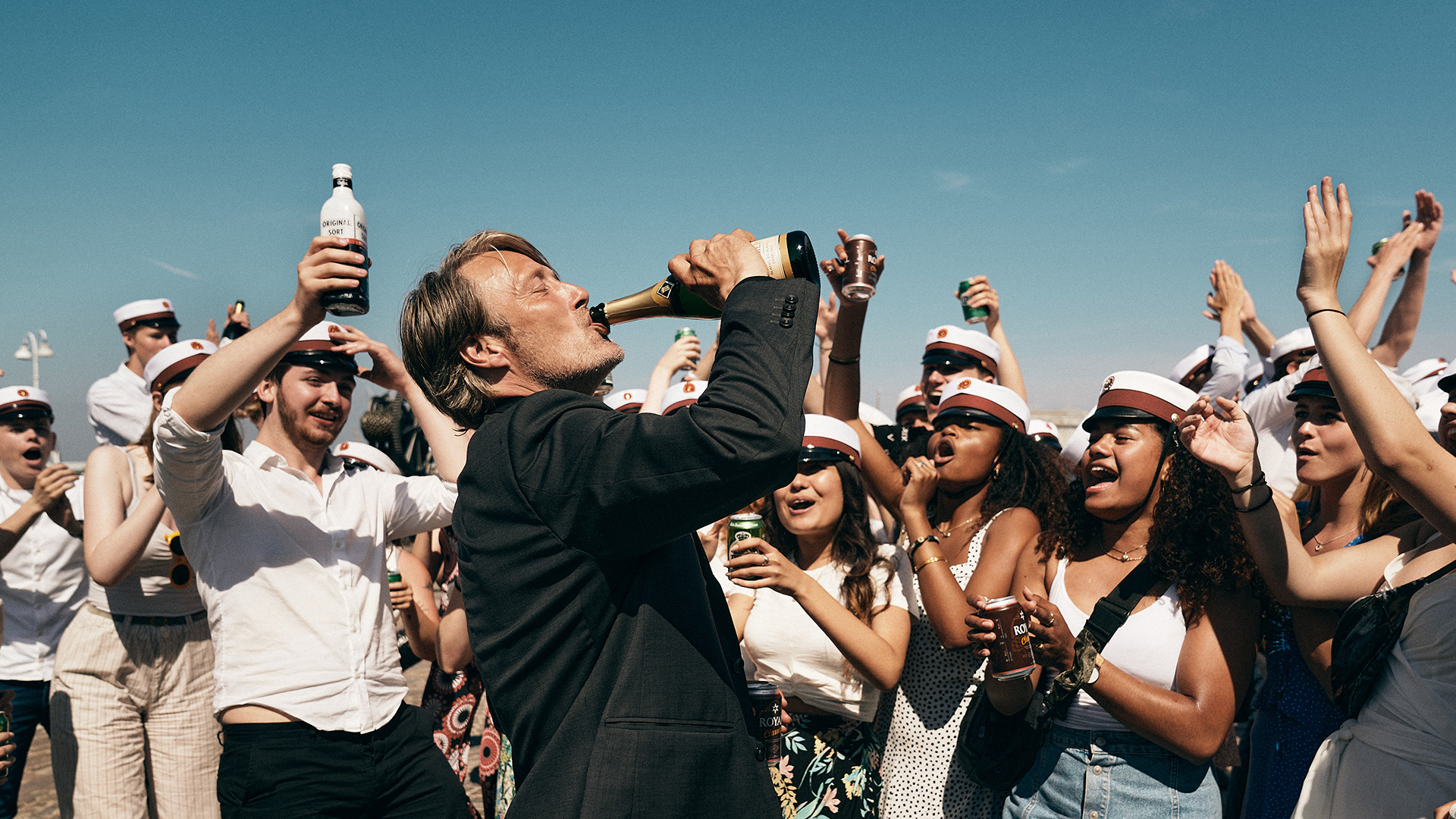 Here's the general synopsis:
"Four friends, all teachers at various stages of middle age, are stuck in a rut. Unable to share their passions either at school or at home, they embark on an audacious experiment from an obscure philosopher: to see if a constant level of alcohol in their blood will help them find greater freedom and happiness. At first they each find a new-found zest, but as the gang pushes their experiment further, issues that have been simmering for years come to a head and the men are faced with a choice: reckon with their behavior or continue on the same course."
After the film won the award, it took no time at all for Hollywood to gobble it up for an American remake. Another Round is currently in the works with Vinterberg attached as executive producer. Also producing the picture will be Leonardo DiCaprio who will be playing the lead role that Mads originally played. Additionally, executive producers include Sisse Graum Jørgensen and Kasper Dissing as well as the producers of Jennifer Davisson, Brad Weston, and Negin Salmasi.
Now there's no word that DiCaprio is for sure playing the lead role considering that the scriptwriter hasn't even been finalized yet. This is breaking news so we'll likely hear more about this project in the coming months if it does indeed continue.