Though to the younger crowd, he was mostly recognized as the aged and mustachioed face of Quaker Oat Meal and Liberty Medical diabetes medication, Wilford Brimley has been an accomplished actor for several decades. After a brief role on the TV show Kung Fu, he went on to take part in numerous TV westerns as The Oregon Trail, The Awakening Land, and How the West Was Won. He had his big movie break in The China Syndrome, starring alongside Jack Lemmon and Jane Fonda.  And his movie career really took off in the 1980s where his notable credits include Brubaker, Borderline, Absence of Malice, Death Valley, The Thing, 10 to Midnight, Tough Enough, The Natural, and Cocoon.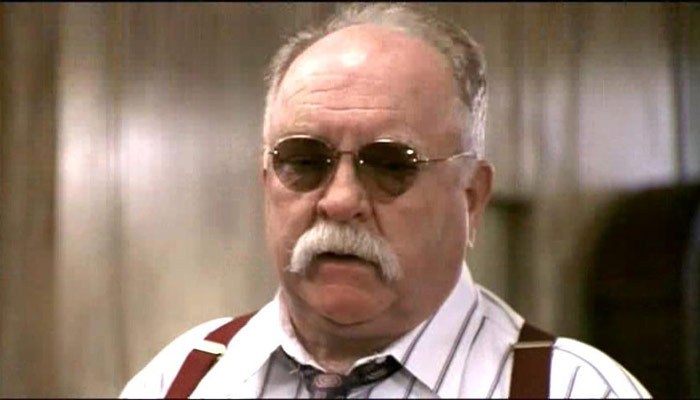 Sadly, however, the warm nature of the aged Brimley has passed on. The New York Times first broke the news that Brimley had been in the ICU after months of complications with his kidneys. He would die on Saturday at his home in Utah.
Brimley always felt like one of those actors who would always be there. It was impossible to miss him at the movies or on television in the 1980s and 1990s, being everywhere from the 1980s TV series of The Firm to the 1990s movie version. Even after, when he felt as though he had hung up his acting act and kinda-sorta put back on his cowboy hat (yes, he really was a cowboy prior), he was always present in commercials, mostly talking about diabetes testing and medication. He became an online meme for the longest time for his pronunciation of diabetes, spelled online as diabetus.
RIP Wilford Brimley. It's going to be exceptionally hard to watch him in Cocoon now, knowing that it's a film about old people who require their youth.