Halloween is almost here and it's the perfect time to make some tasty Halloween treats. Rice Krispies treats are some of the most versatile snacks to make and decorate, plus they can easily be molded to popular Halloween monsters and candies.
Candy Corn
Because rice krispies are easy to flex and shape, it's the ideal material to make into candy corn triangles. Simply cut a rice krispie in a triangular shape or in a large circle and then slice it like a pizza. The key to making it look like candy corn is leave the tip the original rice krispies color, then add food coloring to the center to create an orange row. The edges of the rice krispies should be dyed with yellow food coloring.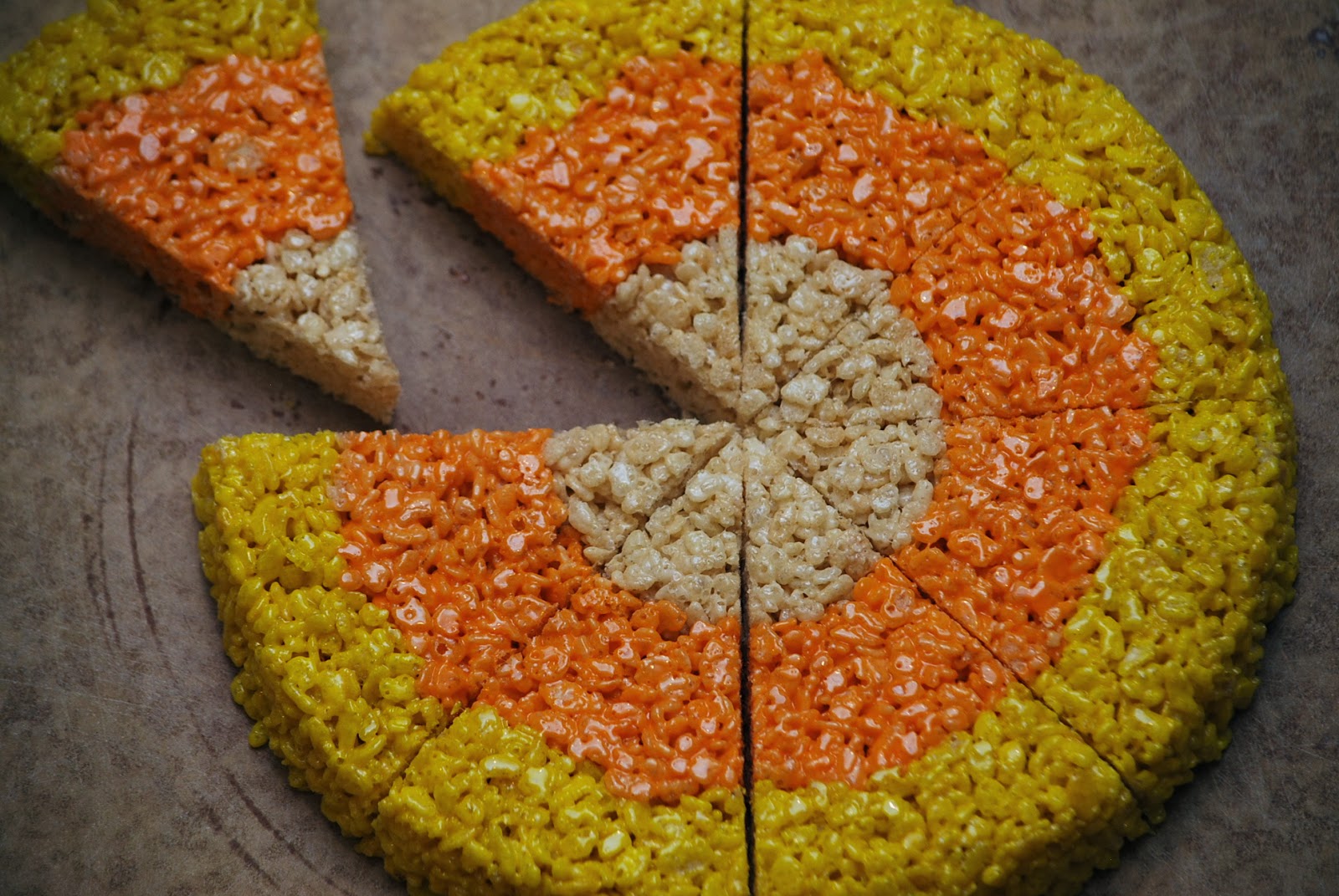 Frankenstein
Making treats that look like the reanimated corpse of Frankenstein are rather simple and are a popular treat for kids! Simply cut or shape the rice krispies into squares and dye them green with food coloring. Melt some dark or milk chocolate in a small bowl, and carefully dip the top of each rice krispie into the bowl and allow it to dry on a cooling rack.
Use a toothpick to draw a chocolate mouth, and snap a pretzel stick in half and stick them through the sides of the rice krispie treat. Add some googly eyes and a scar above the eyes for added effect.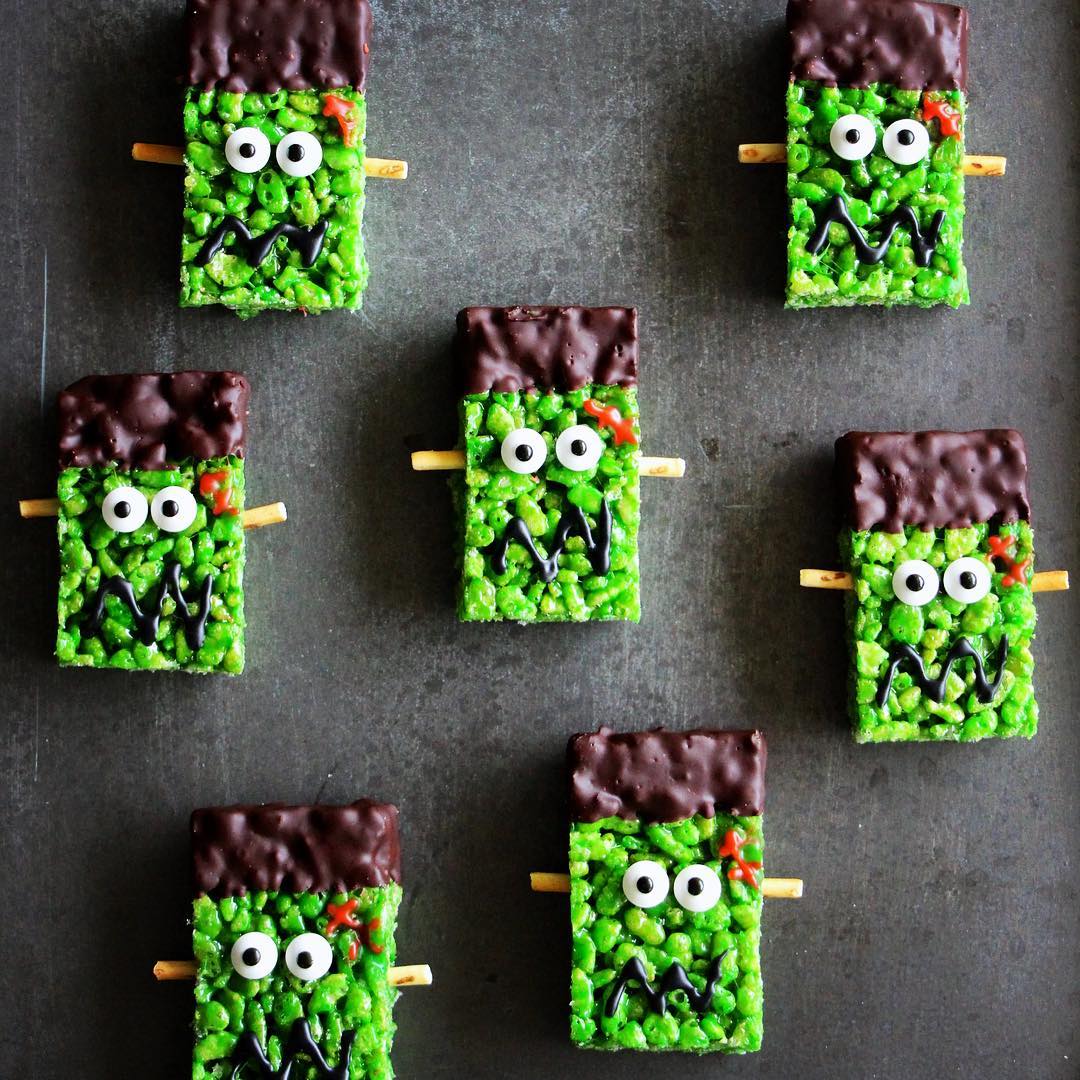 The Mummy
Cut a rectangle shape out of rice krispies and melt some white chocolate. Carefully cover the entire rice krispie including the front, back, and sides in the white chocolate. Let the rice krispies cool on a cooling rack and melt some white chocolate and place it into a piping bag, or cut the bottom corner off of a ziploc bag. Carefully pipe lines across the cooled rice krispie treat to resemble mummy wraps. Add two candy eyeballs and you're all set!