White Peach Tart Recipe
Looking for a refreshing summer treat? Try a white peach tart. This sweet dessert is full of fruity goodness and surrounded by a melt in your mouth golden crust.
Ingredients
1 1/2 cups all-purpose flour
7 tablespoons unsalted butter, softened
4 firm white peaches
1/4 cup peach preserves
1/4 cup granulated sugar
1/2 teaspoon baking powder
1/2 teaspoon lemon zest
1 large egg
1 large egg yolk
Directions
Preheat the oven to 375 degrees. Use a food processor to combine the baking powder, granulated sugar, egg, flour, lemon zest and egg yolk. Pulse the ingredients until they are fully blended together.
Remove the soft dough and place it on a counter to knead it until it has a uniformed shape.  Place the dough inside of a tart or pie pan and spread evenly around.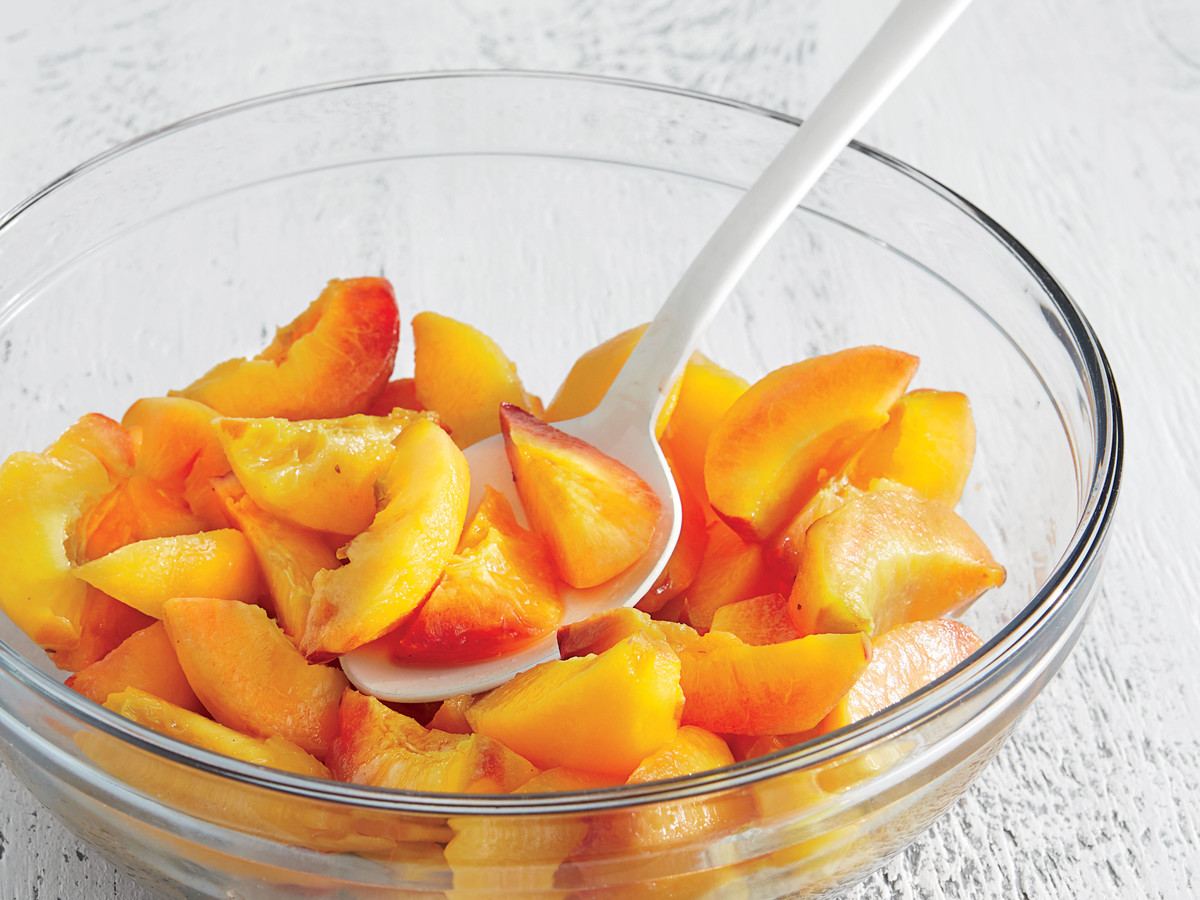 3.  Take about 1/4 cup of the peach preserves and spread them around the bottom of the tart pan. Next, take the peaches and cut them into even slices, using as many as desired inside the dessert. Once sliced, try arranging them in a desired pattern, or just spacing them around evenly in the pan.
4. Next, add the tart to the lowest possible baking rack in the oven, and bake for 20 minutes, or until the crust is just starting to brown. Take out the tart pan and add the remaining preserves to the top of the dish and place it back in the oven.
5. Bake the whole tart for an additional 30 minutes, making sure the crust is a deep golden brown around the edges so it is completely baked through.
6. Leave the tart to sit out at room temperature for a minimum of 30 minutes before serving, to allow the tart to fully cool. Decorate the tart with any additional peach slices not used inside the tart, or sprinkle some sugar on top for added sweetness.