Nick Offerman has quickly risen as a notable actor since his iconic role on "Parks & Recreation" where he played the brash Ron Swanson, a man with a mustache and a dead-pan delivery to everything. That has more or less been Offerman's style of comedy in just about everything he has been in, including numerous TV series and movie. He even has even become notable for animation voice-acting, having played the star of Fox's bombastic adventure show "Axe Cop."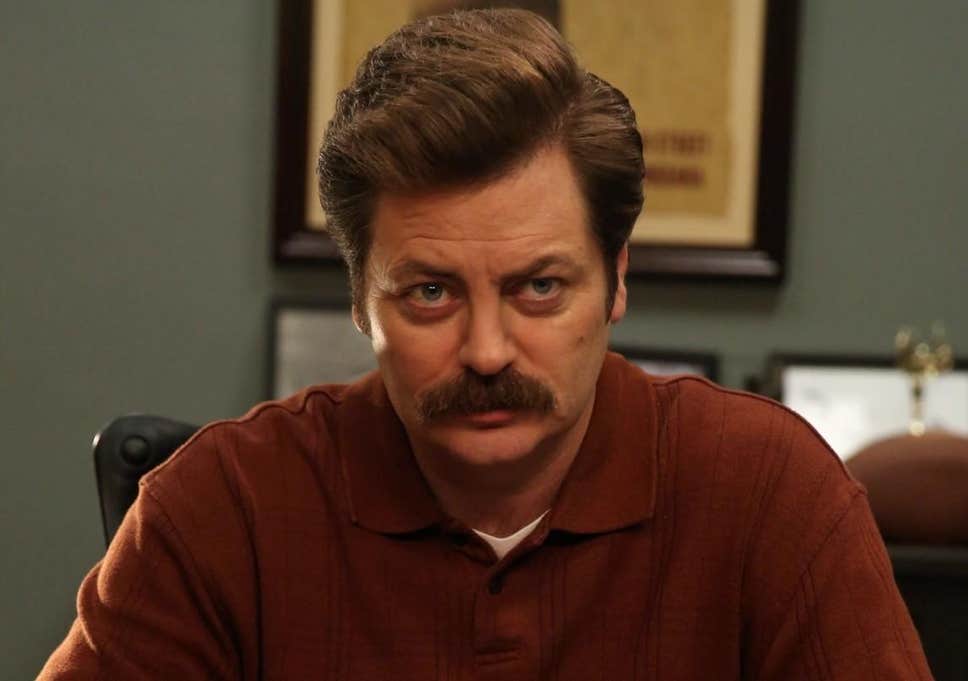 You've probably seen some of those deep fake videos slowly rise up on the web as well, where facial technology has been used to seamlessly restructure human faces in video to look differently. Sinister applications of this may abound for the future but in their current state of appeal, video editors have been using this technology to essentially recast movies and television. This technology was recently used to alter a scene from Stanley Kubrick's horror classic "The Shining" by replacing Jack Nicholson with Jim Carrey. Freaky.
Now we have a real treat on our hands: the intro to the classically wholesome family sitcom "Full House" has used to deep fake technology to replace the entire cast with Nick Offerman in his mustache form from "Parks & Recreation." This includes everyone from Bob Saget to Mary Kate & Ashley Olson. And it's honestly a masterpiece by YouTube user DrFakenstein because, honestly, just about anything with Nick Offerman is instantly more enjoyable.
Check out this masterfully made deep fake video below and try to tell us you wouldn't watch Full House of Mustaches.
https://www.youtube.com/watch?v=jrG-REWdV6A