How well do you know your favorite fast food chain? Probably pretty well — whether you're a longtime McDonald's customer or a die-hard Taco Bell fan, you know your favorite's menu and its longtime staples. And while burgers and fries are indeed staples, fast food restaurants are always looking for ways to expand their menus beyond these basics.
Fast food chains might not seem to take big risks, but trying to come up with creative new menu items that will appeal to customers poses a huge challenge. Will the public love it, like the genius Taco Bell Doritos Loco Taco that took social media by storm? Or will everyone absolutely despise it? 
A single new product could make history for a fast food restaurant. And if customers really hate it, that product could turn into a massive fail, launching ridicule in every corner of the world. Some new product fails are so terrible that they even make history. 
Take a look back on some of the absolute worst new products ever unveiled (we have photos!) by your favorite fast food chains.  While most of these total failures aren't available any longer, they were so bad they're impossible to forget!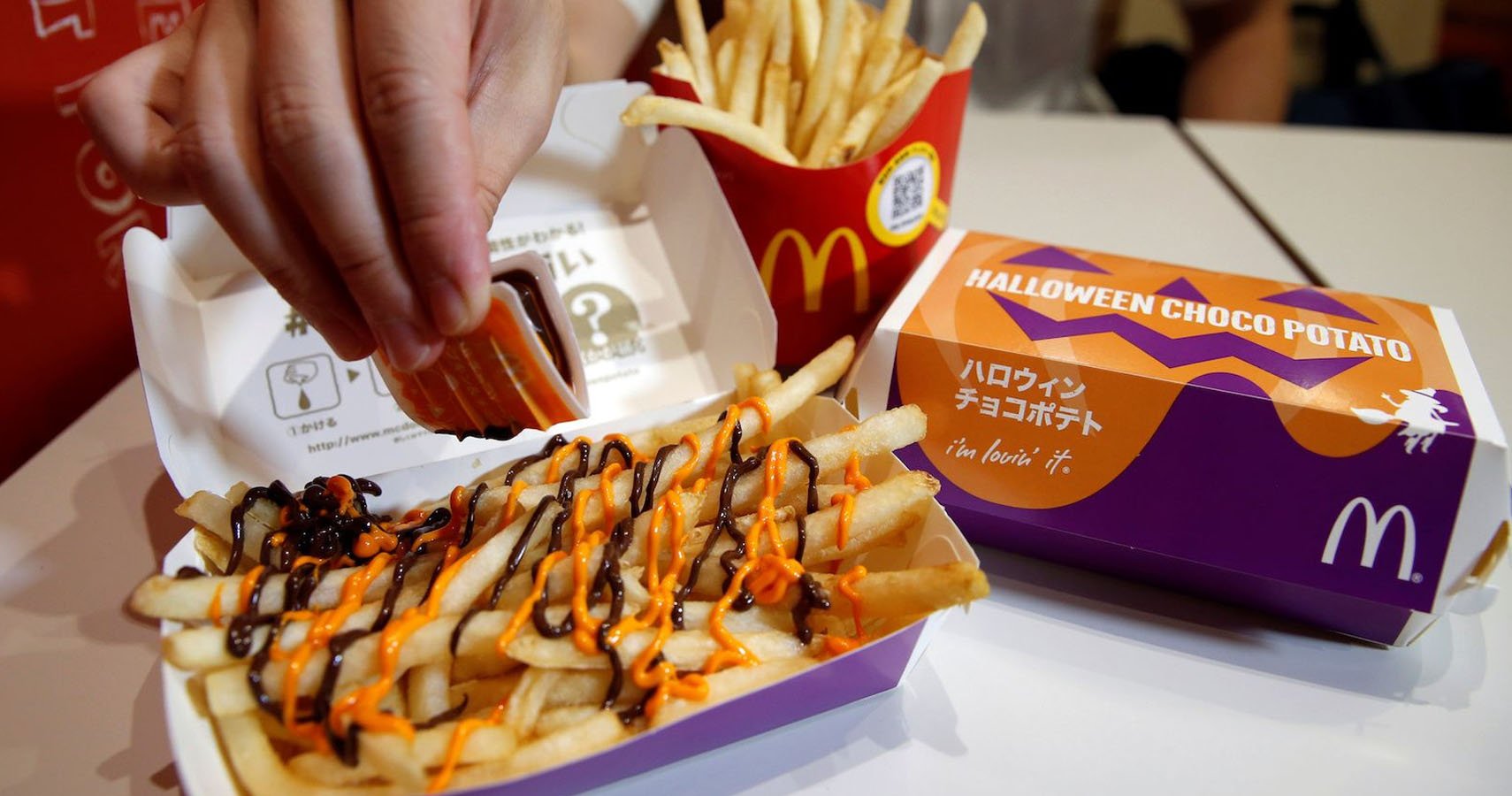 Burger King's Satisfries
When you think of fast food, you definitely don't think about your diet — unless you're planning on ignoring it. But, back in the early 2000s, Burger King decided it wanted to try to apply to health conscious customers. So, the chain unveiled its very first "diet" menu item: Satisfries.
Burger King put Satisfries on the menu in 2013. Intended to be a low-calorie version of the chain's popular french fries, Satisfries' biggest selling point was their calorie count. However, at 340 calories for a medium, these fries weren't even very healthy. To make matters worse, no one ordered them. 
Unfortunately for Burger King, there were two huge problems that resulted in Satisfries getting axed from the menu in 2014. People didn't want to think about calories and their diet when eating at Burger King. And, more importantly, Satisfries were absolutely disgusting. Some media outlets called the low-calories fries "saddest fries" because they were so terrible.
McDonald's McLean Deluxe
Burger King wasn't the only fast food giant to try its hand at healthier alternatives to fast food favorites. McDonald's also attempted to lure more customers into making "healthy" choices with the McLean Deluxe.
Released in 1991 with a huge ad campaign and a ton of attention, McDonald's McLean Deluxe was supposed to be the restaurant's biggest step towards a healthier menu. In the previous years, McDonald's had already taken steps to improve its food, making health-conscious changes like lower-fat milkshakes and removing saturated fat from its fryers.
Unfortunately, the McLean Deluxe did make a big splash when it hit menus. America absolutely hated it. In creating this "healthy" burger, McDonald's had removed fat from the patty. And they'd decided to replace it with a seaweed product and "seasoned water," which left customers feeling less than satisfied. The McLean Deluxe was said to be flavorless, and many people despised its weird mouth feel. In no time, this weird burger alternative disappeared from McDonald's locations everywhere.