Woodstock was the original music festival. Nearly half a million people converged onto the rolling fields of Bethel, New York to celebrate love, peace, friendship, life and music (among other things). To this day, there's never been anything quite like it.  Click through to see what those three days of peace, love and music were really like with these rare vintage photographs straight out of 1969!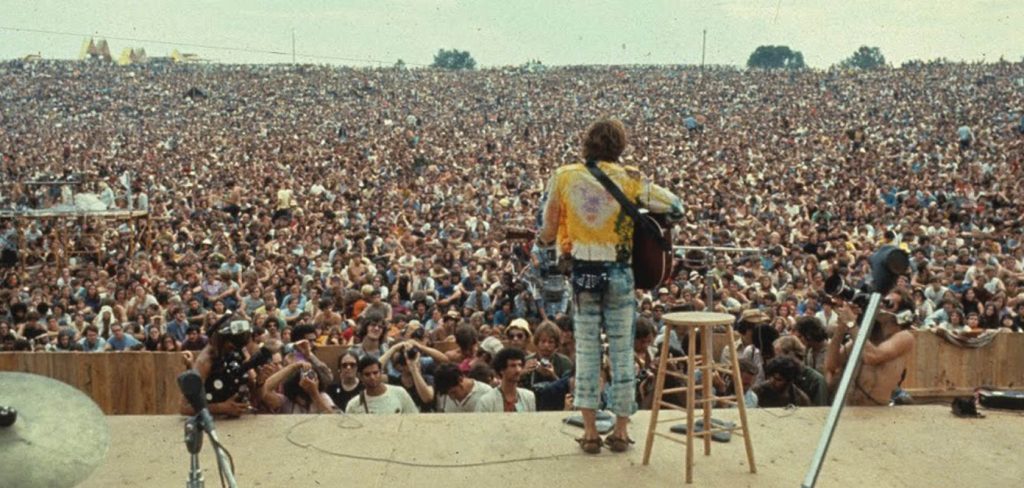 The Unofficial Symbol Of The Sixties
It might seem cliche now, but tie-dye really was all the rage back in those days. Here, some entrepreneurial hippies sell their wares to festival-goers. There was no official merchandise sold for the festival, so these — and fashions like on the next slide — would have to make do.
Be Sure To Wear Flowers In Your Hair
At today's big music festivals like Coachella and Bonnaroo, attendees often worry as much about what they're going to wear as they do about which bands to see. But classic staples like this flower crown date back to Woodstock itself and will never go out of style at festivals.