Getting new sneakers is an awesome feeling and these pink glitter Vans high top re-issue are arriving just in time for back to school! Vans, the popular show company is known for its stylish and hip shoes and now they are bringing back a popular favorite. The Pink Glitter High Tops Sneakers are making a comeback.
This vintage shoe is a classic high top sneaker with tons of glitter and an eye-popping pink color. Currently, the sneakers are available for seventy dollars and are available to purchase online. The glitter textile colorway is sturdy and won't flake away or disappear.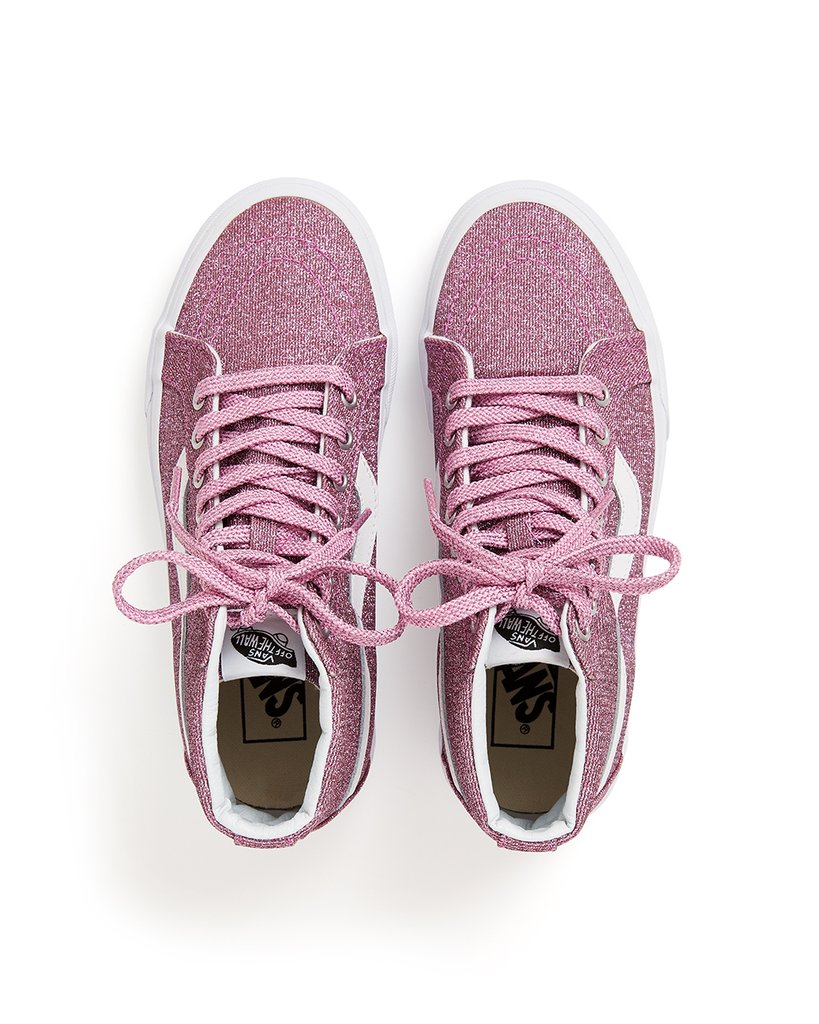 The toe caps are also re-enforced, and the rubber waffle outsoles are wide and sturdy. The padded collars on the high tops add extra support, so wearing these cool shoes for a long period of time should be no problem. While these shoes basically make the wearer a combination of Disney Princess, unicorn and Barbie, they are the perfect footwear for any young woman or girl looking to step up her shoe game.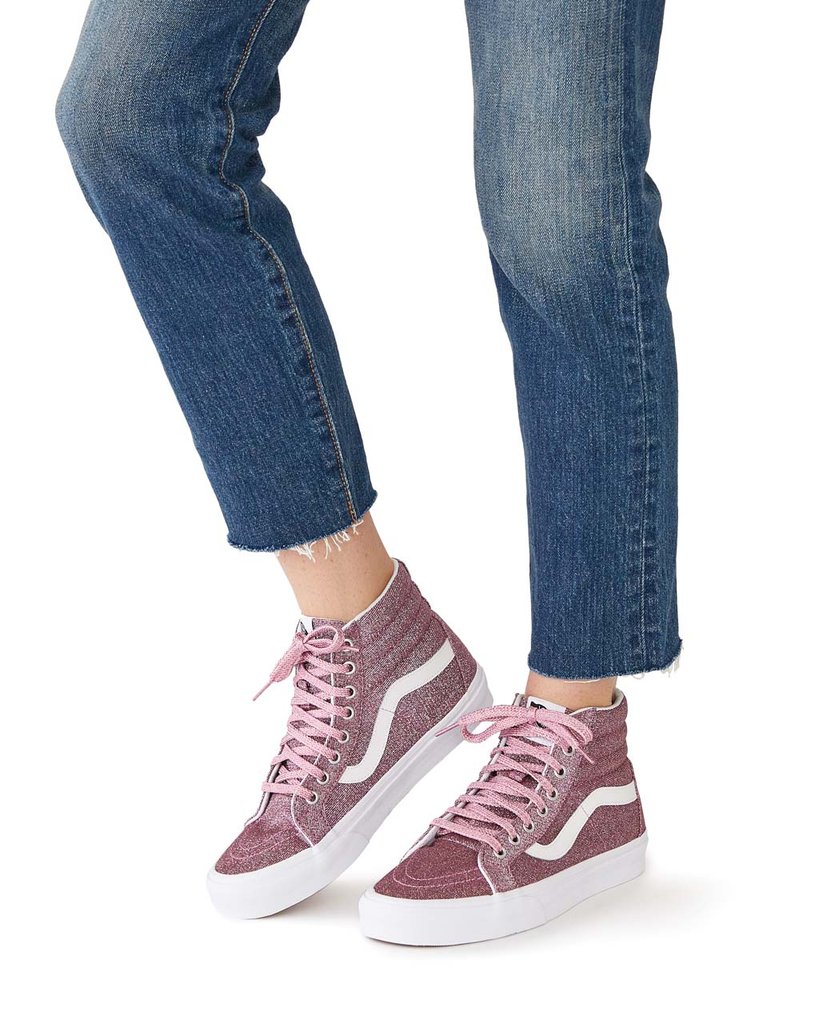 Currently, these pink glitter vintage shoes are available from sizes five to ten, including all half sizes. The shoes have recently been released and there are already selling out fast online. There is no official word from Vans about how long this high top pink glitter shoe re-issue will last or how many shoes will be made and sold.
In addition to pink glitter, Vans is also selling the high top shoe in two more colors: evening sand and denim. Both of these colors are more muted and do not contain glitter. These high top shoes are also well reviewed and they could have been brought back because these shoes are so popular. These glitter shoes are made from the highest quality materials, are reasonably priced and mostly marketed towards young women.