If you want fun, sun, and a bit of sin, there's nowhere better to head than Las Vegas. Known worldwide as Sin City, Las Vegas is a must-visit vacation destination. With bright lights and bustling casinos along the Strip, nightclubs and incredible nighttime shows by world famous performers, and drinks flowing freely, Las Vegas is both thrilling and full of adventure. Whether you're a gambler or a partier, Las Vegas offers everything you need: indulgence, excess, and countless opportunities to have fun.
And Las Vegas has long been known as the go-to city for gambling and glitz. Once a barren swatch of desert landscape, Las Vegas rose up as an oasis for anyone seeking luxury, glamour, and excess in the 1940s. Made famous by mob bosses, 24-hour parties, and beautiful celebrities, Sin City started attracting visitors with flashing lights and promises of indulgence decades ago. But one thing is certain — Las Vegas started out as a destination for vibrant nightlife of any kind, and the same is true today.
If you've always wondered how Las Vegas became the lavish city it is today, check out these photos of Sin City's golden age. They date back to the 1940s and 1950s, during a time when the Strip was located on Fremont Street, celebrities like Marilyn Monroe visited often, and no one stepped out of their hotel room in anything less than the finest designs.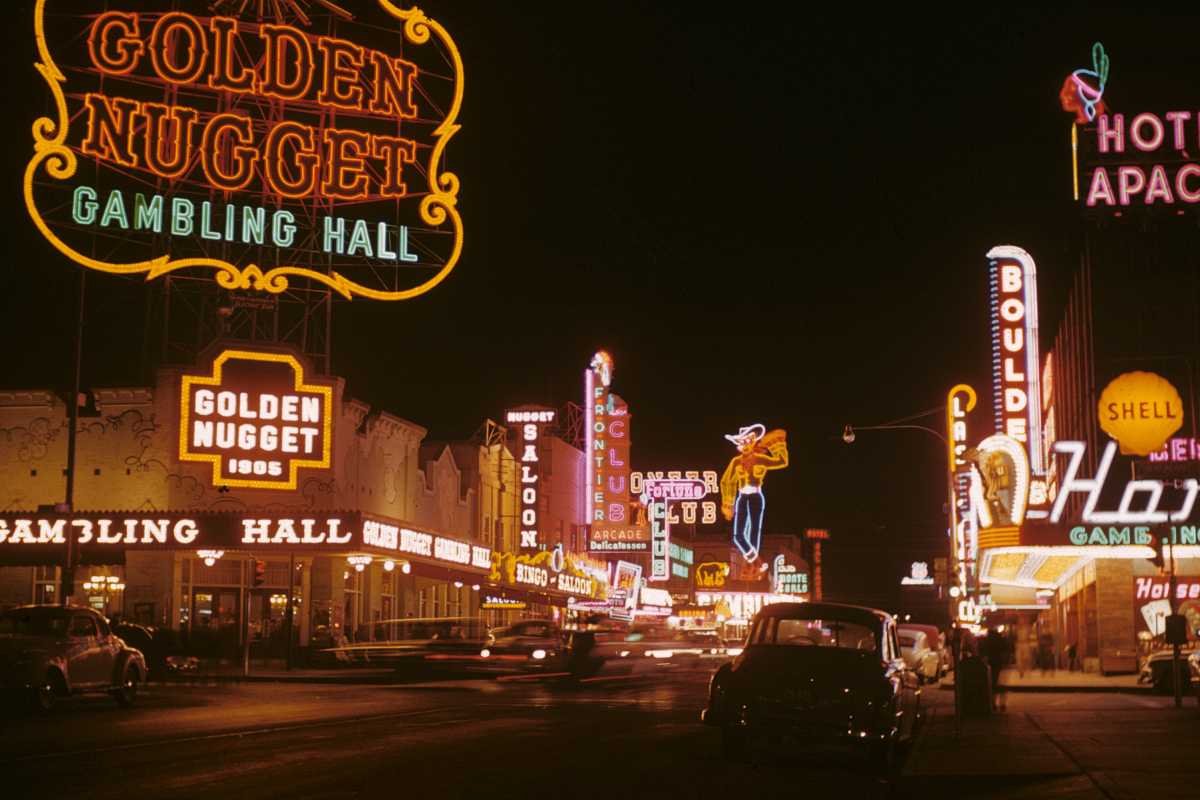 The First Neon Sign in Las Vegas
While the Golden Era of Las Vegas is considered to be the decades of the 1940s and 1950s when the Rat Pack ruled the casinos and celebrities flocked to the city's hotels, Las Vegas began building casinos much earlier than this. In fact, the very first gambling hall — or casino — got a neon sign way back in the 1930s.
Check out this photo of the Las Vegas Club, the first hotel gambling establishment to have a neon sign fitted onto its entrance. The sign was installed in 1931, though the club opened its doors a year earlier. At the time, the Las Vegas Club was the newest addition to a slowly growing Fremont Street, or the original location of The Strip. This incredible first-of-its-kind establishment managed to survive until 2015.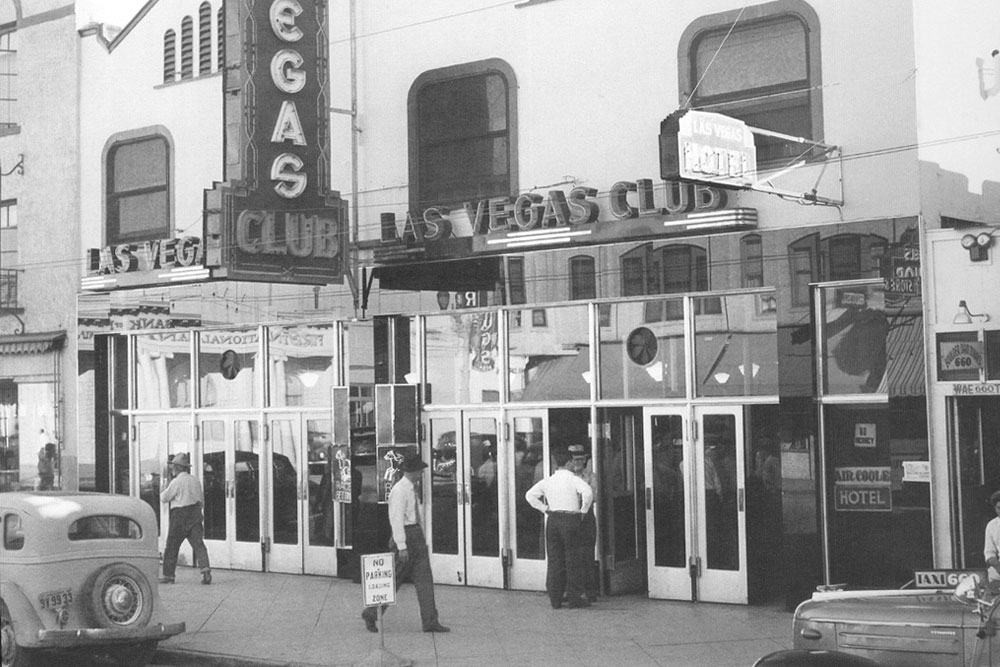 Las Vegas' First Casino: El Rancho Vegas
Before the 1940s, the city of Las Vegas was essentially nothing more than a sprawling expanse of dirt and desert landscape. There was truly nothing there — no hotels, no buildings, and certainly no nightlife.
But after investors decided to begin building casinos out in this barren desert, Las Vegas began to see those dusty landscapes fill with bright lights and visitors. And in 1941, the very first casino opened in what became the Las Vegas everyone knows today. El Rancho Vegas set the stage that year, paving the way for all of The Strip's famed casinos that would follow in the next decade.
This image, taken not long after El Rancho Vegas opened its doors and began welcoming guests in 1942, shows why the casino became such a hit. The El Rancho quickly became one of the most popular places to visit in Las Vegas. Finely dressed travelers flocked to the El Rancho Vegas pool and the vibrant night life happening inside its casino.