With "Toy Story" once more a critical and financial success with "Toy Story 4" now in theaters, Disney is quick to re-release the "Toy Story" trilogy on spiffy new Blu-rays. The latest release is that of a 4K release on Blu-ray, but there's something missing from these films. Specifically, it's from "Toy Story 2" and it's not a big scene but it is removed for a big reason.
The scene in question is a mid-credit blooper in which the toy of Stinky Pete (Kelsey Grammer) inside his box "interviewing" two Barbie toys for a part in "Toy Story 3." Realizing he should be doing a scene with Woody, he ushers the Barbies out of the box and takes one good look at their backsides before going back to acting. So, yes, it's a casting couch gag.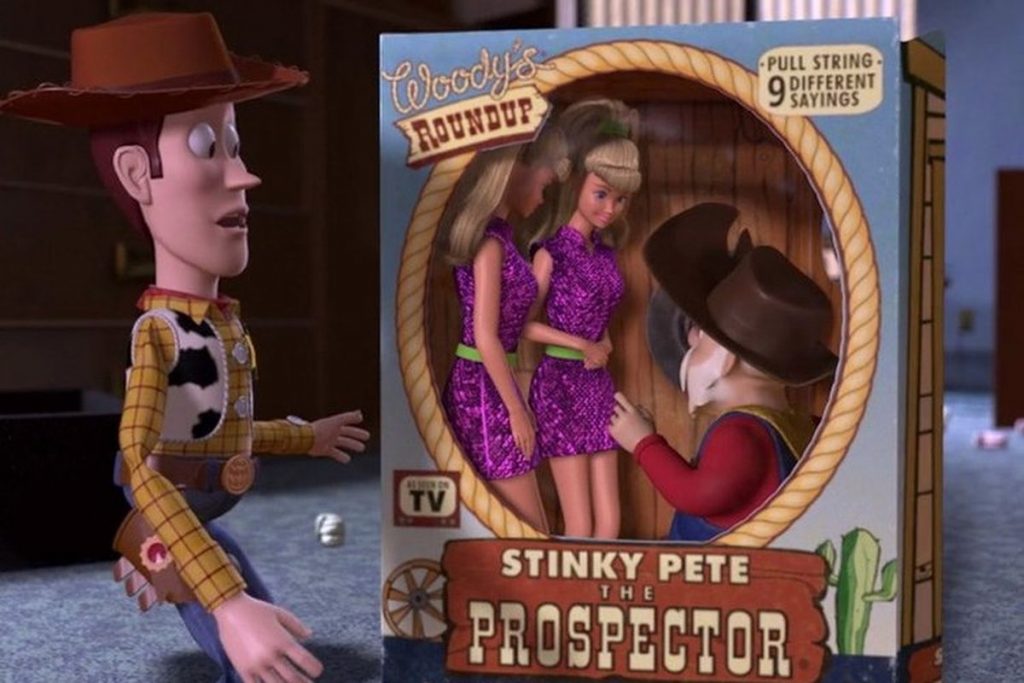 Since the inception of the #MeToo movement, this scene is troubling considering the revelations of Harvey Weinstein and, closer to Pixar, John Lassetter. The studio probably thought it would be a good idea to take this scene out. While removing the blooper doesn't exactly take away from anything in the central plot of "Toy Story 2," it does present a concerning slope of going back to edit more films for such #MeToo problematic elements. This isn't to say these films didn't have problems, but changing them now has an unhealthy dose of changing history that just doesn't sit well with me.
Whether Disney plans to do this with their other animated classics we don't know. What we do know is that those original copies of "Toy Story 2" on DVD just went up in price.