Many TV ads we saw as kids were either about toothpaste and how it was important to protect our teeth. For most children, brushing teeth was our first experience with hygiene. Who knew that toothpaste also has so many other uses that improve everyday life?
Toothpaste has been around for thousands of years. Early versions consisted of egg shells. Today, toothpaste has more than 20 ingredients. It's these ingredients that allow it to be used for many things besides cleaning teeth.
Some of the more well-known uses for toothpaste (outside of oral hygiene) include deodorizing, cleaning surfaces, and stopping foggy mirrors.   But we're going to dive into some of the more bizarre–but downright useful–ways toothpaste can be used in your everyday life.  From nail remedies to iPhone fixes, the list of toothpaste's "do-it-yourself" wonders is endless. Check out this list of 20 amazing toothpaste tricks for around the house!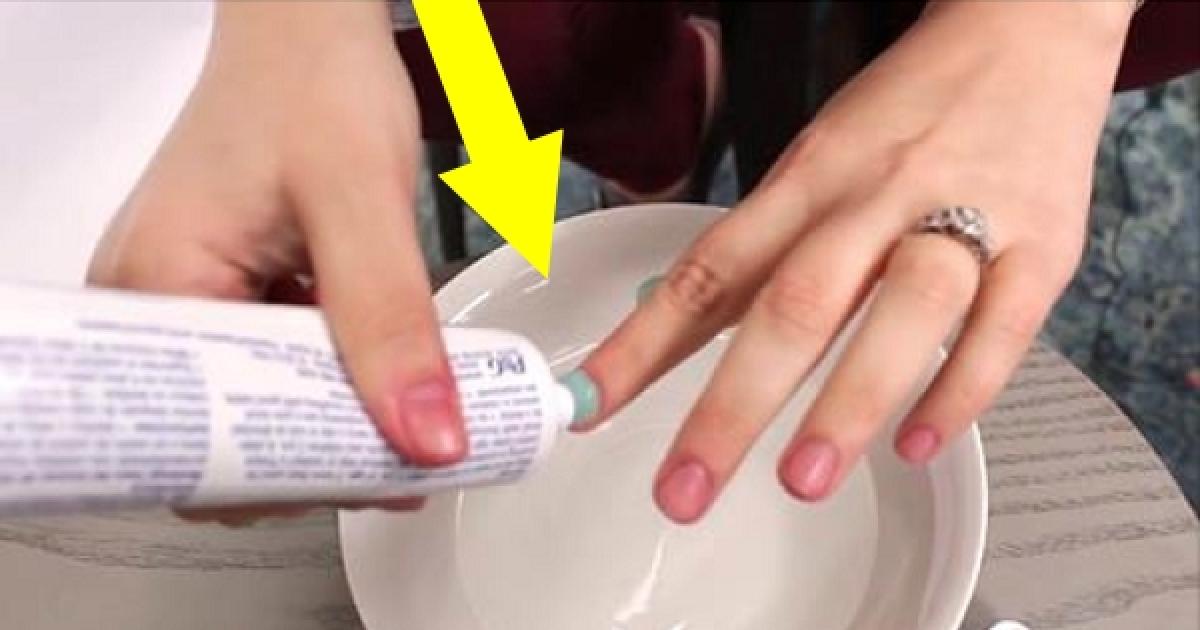 Refurbish Dull Jewelry
Your dull jewelry pieces can sparkle again by using only tiny dabs of toothpaste with each cleaning application. Use a soft-thistle toothbrush to target delicate and hard-to-reach crevices. After a gentle scrub, wait a few minutes before rinsing thoroughly with cold water. Some of the more difficult-to-clean pieces may require a second application. Once you've rinsed jewelry thoroughly, remove any remaining debris from accessible surface areas with a soft microfiber cloth.
This method is great for almost any metal, like gold and sterling silver, or jewelry gemstones, especially diamonds. Be careful when handling your fragile jewelry pieces with even the gentlest of scrubbing. Worn link chains or gemstones that are not firmly set may require professional refurbishment. Do not attempt this trick with pearls; the active ingredients in toothpaste can damage pearls irreparably.
Blot Out Colorful Kitchen Tile Stains
Over time, random spills here and there can diminish your kitchen's glistening finish. Splatters happen to even the most careful of cooks when opening cans, popping wine bottles, simmering volatile savory sauces, or peeling juice-yielding veggies. Allay any concerns of permanently damaging fanciful kitchen tile work once and for all. Use toothpaste to remove stains that are hard to wipe away when using conventional kitchen cleaners. Red wine, beet juice and acidic tomato sauce are fair game when it comes to the cleaning power of toothpaste.
Fully cover the surface stain with toothpaste and rub into the stain until it disappears. Depending on how long the stain has set into your kitchen surface, you may need to first wipe down the surface before applying and rubbing in the toothpaste.