Whether you went for a road trip or just used your car to drive to work this week, you have to regularly clean it. A clean car is an attractive car. People do judge you based on how clean your car is. Moreover, cleaning your car allows you to check its condition. While most people bite the bullet and hit an expensive $20+ car wash, you can easily achieve the same professional cleaning results with just the use of common household items and a little time.  We have 28 totally weird and insanely helpful car cleaning hacks for you!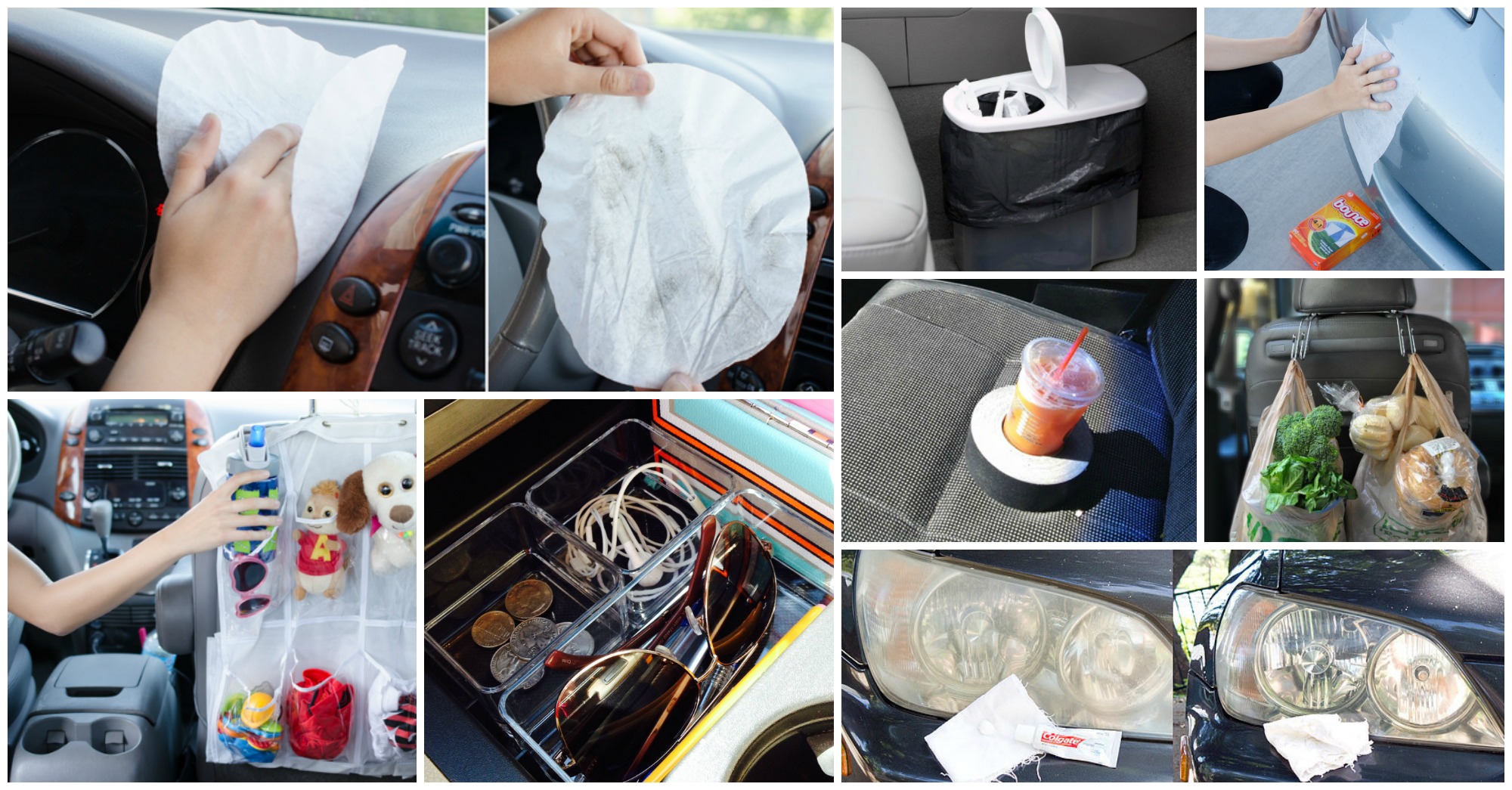 Use toothpaste to clean your headlights
It is important to always keep your headlights clean. The presence of dirt on the headlight dims it so you are not optimally making use of its light. The brighter your beams are the better for you to see and drive at night. You can go to a car shop and spend hard-earned cash to have your headlights cleaned, but another effective yet more practical and inexpensive method is to simply use a toothpaste. All there is to it is to apply adequate amounts of toothpaste on the glass of the headlight. Buff it with a clean microfiber cloth. Rinse off with water and dry using a clean towel and you're done.
Remove car decals and stickers using WD-40
Many people have a habit of putting stickers on their bumpers or anywhere in their car. Once they grow out of their stickers, it is hard to take them off because of the sticky glue used to adhere the sticker on to the car's surface. Some people scrape off the sticker–including the paint–and this can your car unsightly or worse, your car might need a new paint job. So save all the trouble and effort by using a WD-40. How to use it? Spray some on the sticker, wait for it to soak for a few minutes, and then peel away! That's it!